Celebrating
magnificent
mums
How you're supporting super-mums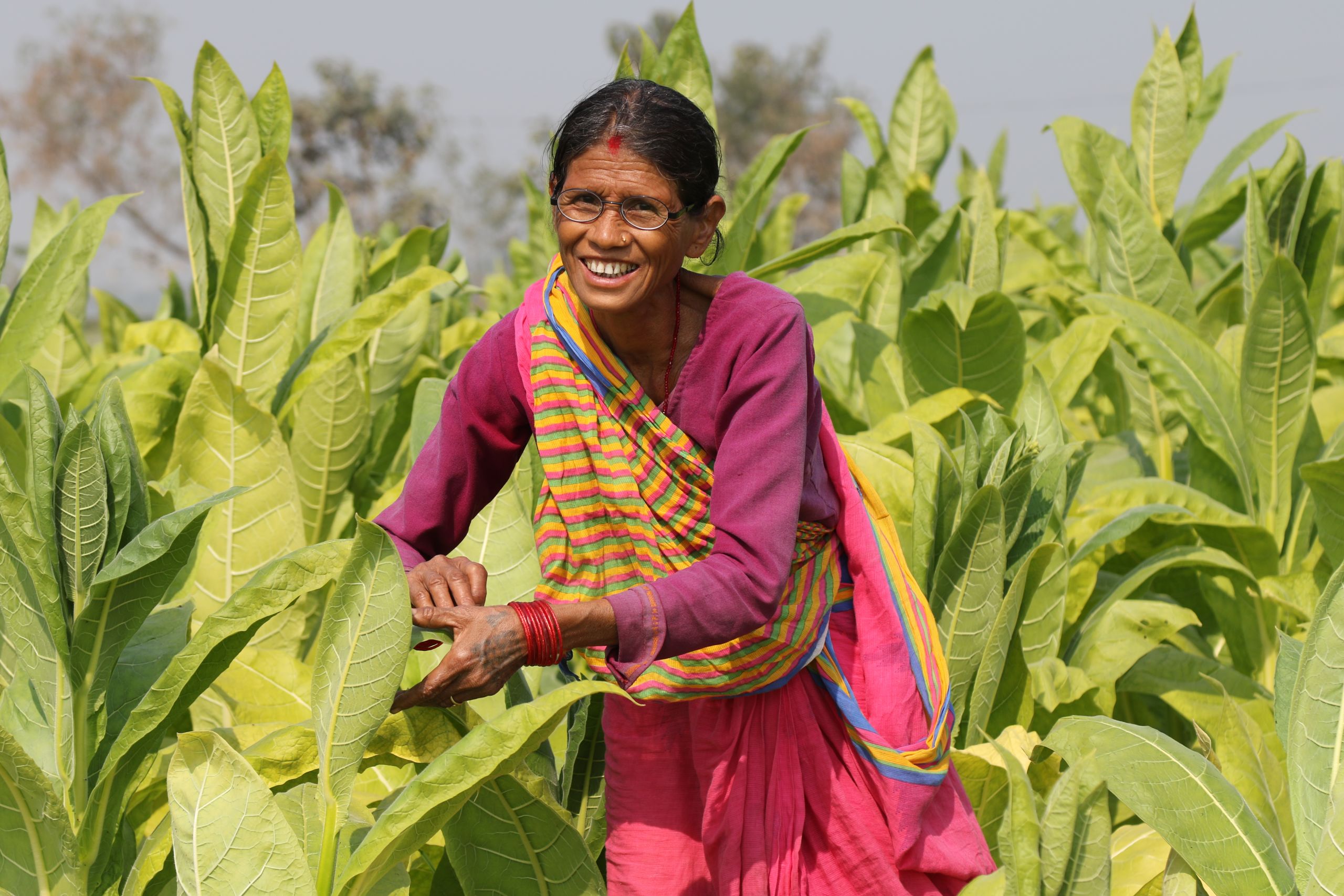 Child sponsorship is a remarkable way to help transform lives around the world.
It brings whole communities together to fight the challenges they face.
At the heart of those communities are some of the most incredible women; strong women, many of them mothers, who are strengthening their communities and building a brighter future for their children.
This is all thanks to you and your incredible support, so today we want to celebrate some of these magnificent mums by sharing their stories with you.
---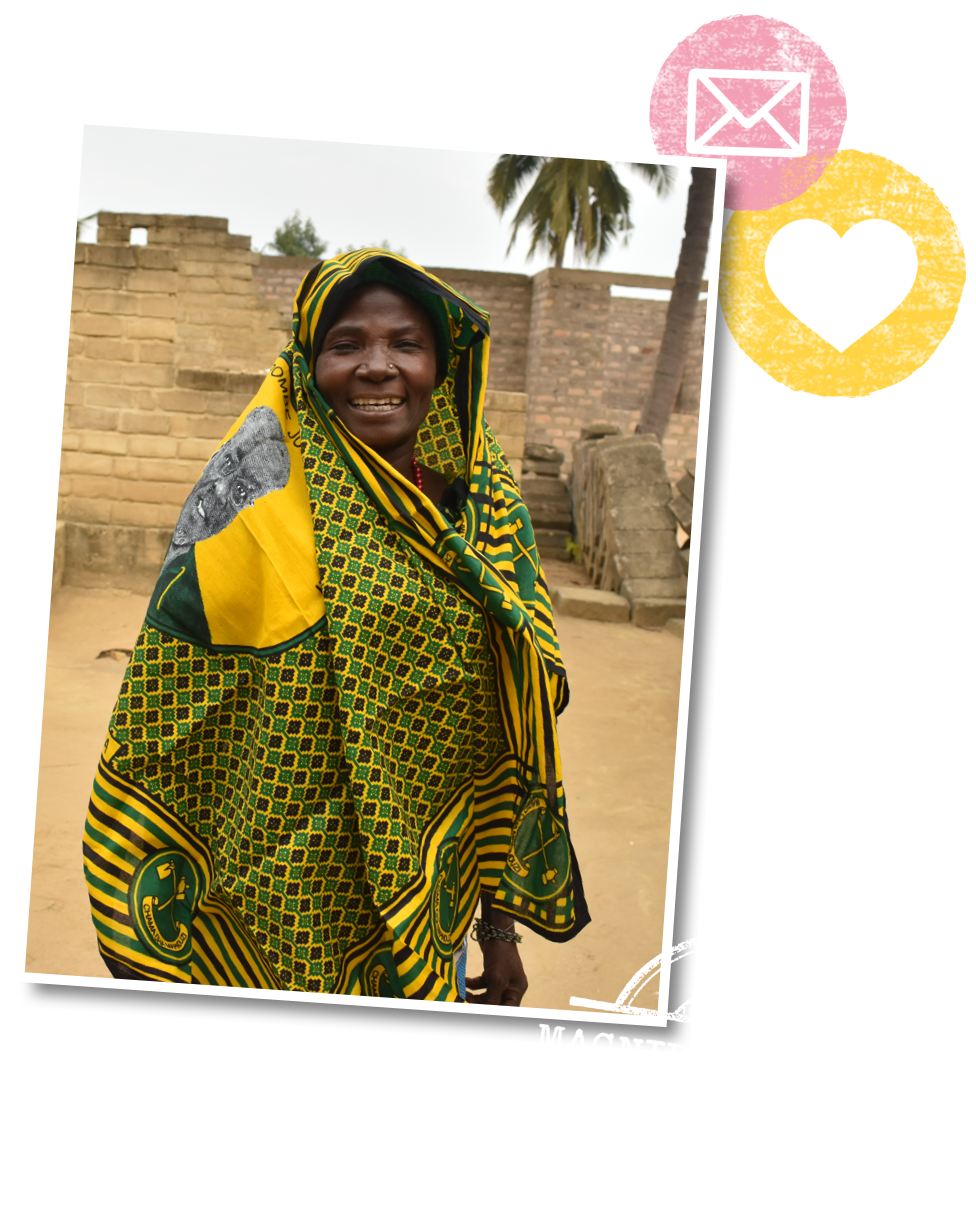 Meet Savoeun, from Cambodia
"We have enough rice to feed ourselves for the year and we have happiness in our family," says Savoeun.
In rural parts of Cambodia, where farming is the main source of income, families like Savoeun's struggled to grow enough food.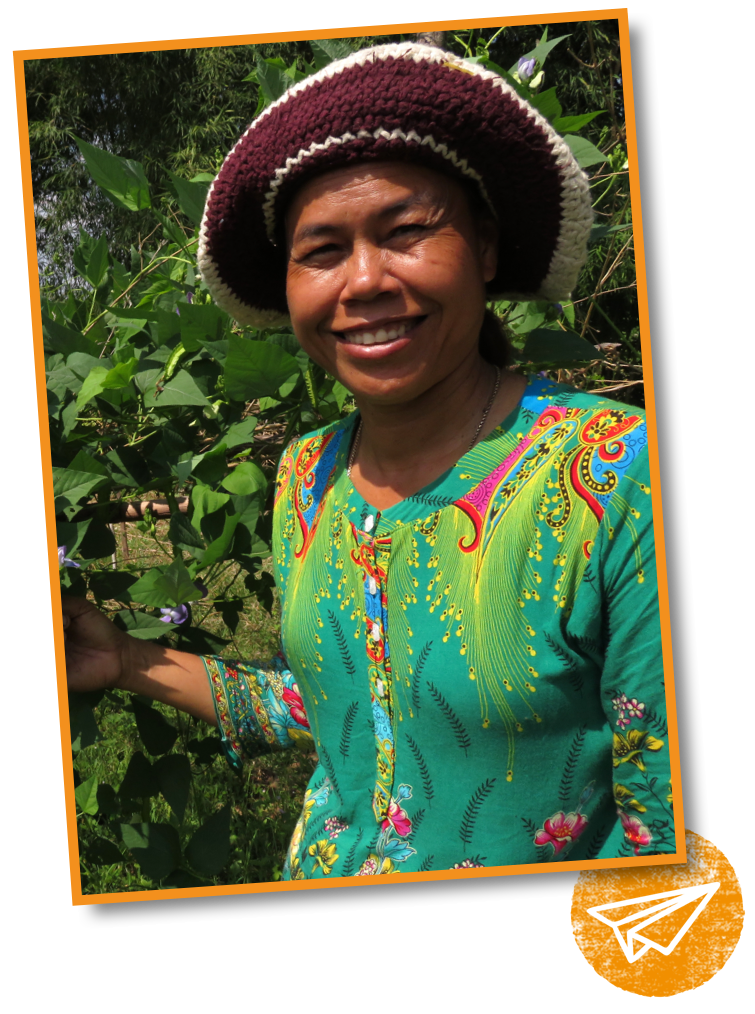 In Cambodia, village savings groups are providing farmers, like Savoeun, with the funds to invest in their businesses and increase their incomes
Many families resorted to taking loans to help improve their farming, but high interest rates kept people in a spiral of debt.
Thanks to child sponsorship in Cambodia, this is changing. We are supporting communities to set up their own savings groups.
So far, we have established 18 savings groups in Savoeun's community alone. Savoeun explains the benefits:
"I began working with ActionAid some years ago. Initially it was through farming projects, but more recently some of us received coaching and financial training, so we could run village savings groups.
The savings group has brought big changes to our village. By providing low-cost loans it has enabled many families to set up small businesses, like rearing chickens and selling vegetables. None of us could ever imagine having the funds to do this before ActionAid came to our village."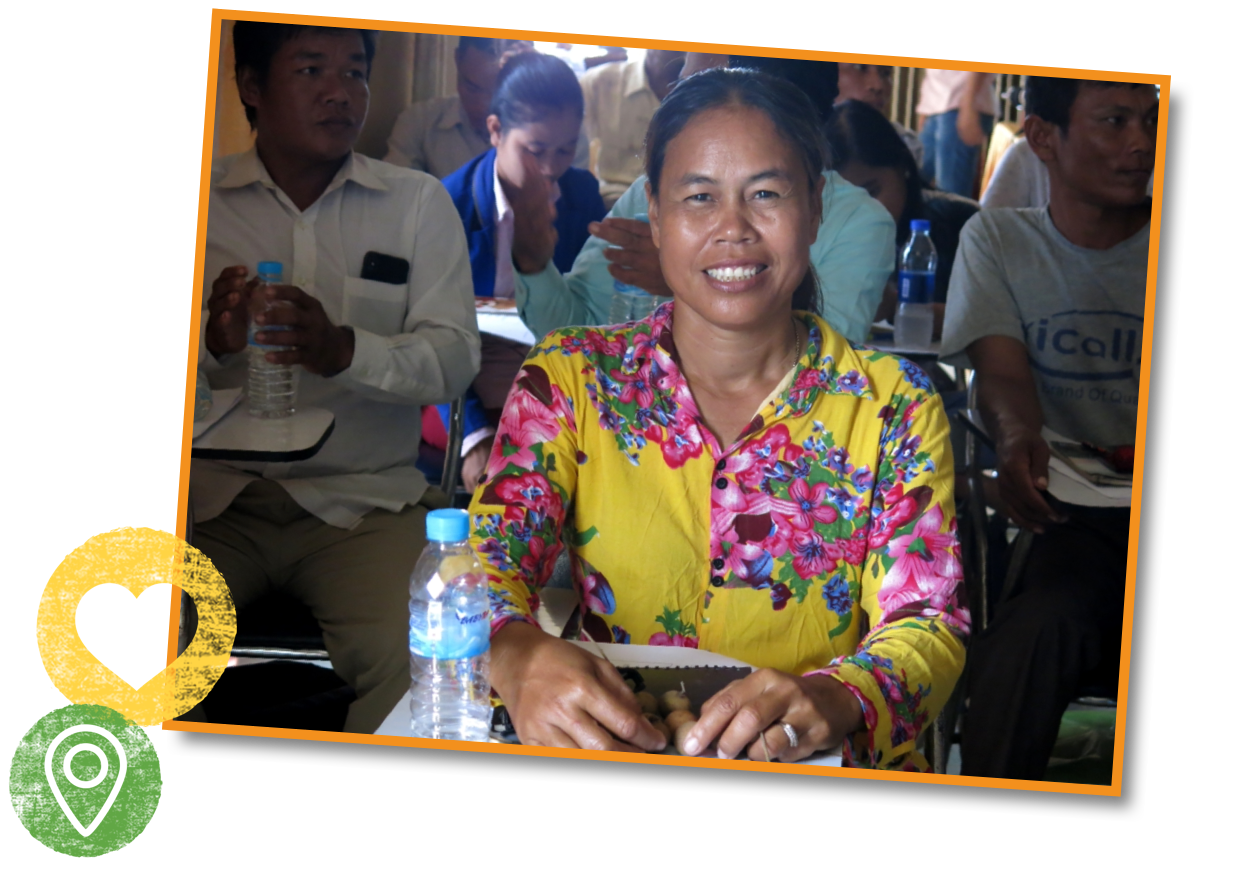 18 savings groups in Savoeun's community are helping to change lives
Mums like Savoeun often shoulder much of the burden when it comes to caring for the family. It was a joy to hear her explain how her life has changed.
"We used to live in such poverty, that we often only ate one meal a day. Now I run a successful vegetable stall and I keep six cows, whose milk I sell locally.
"It has doubled our family income. I now have enough rice to feed my family for the year, I own a small piece of land that I have built a home on, and we have a motorbike for transportation. It's truly incredible what a difference ActionAid has made to my family's life."
Savoeun's story is just one remarkable example of how child sponsorship is helping mums support their families and change lives.
---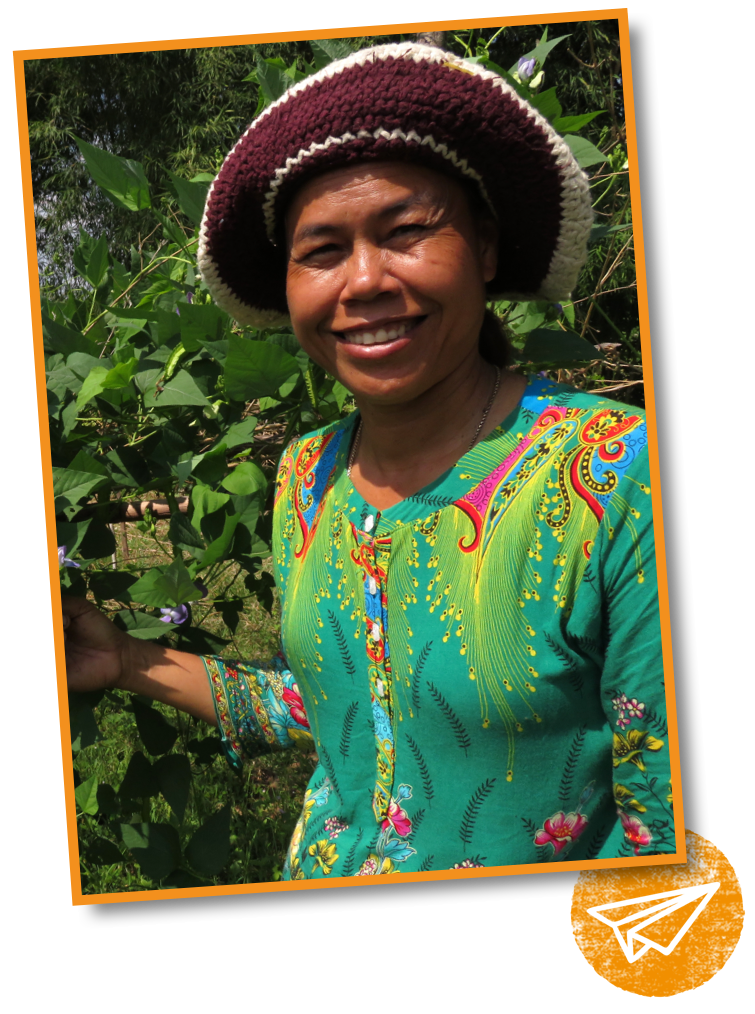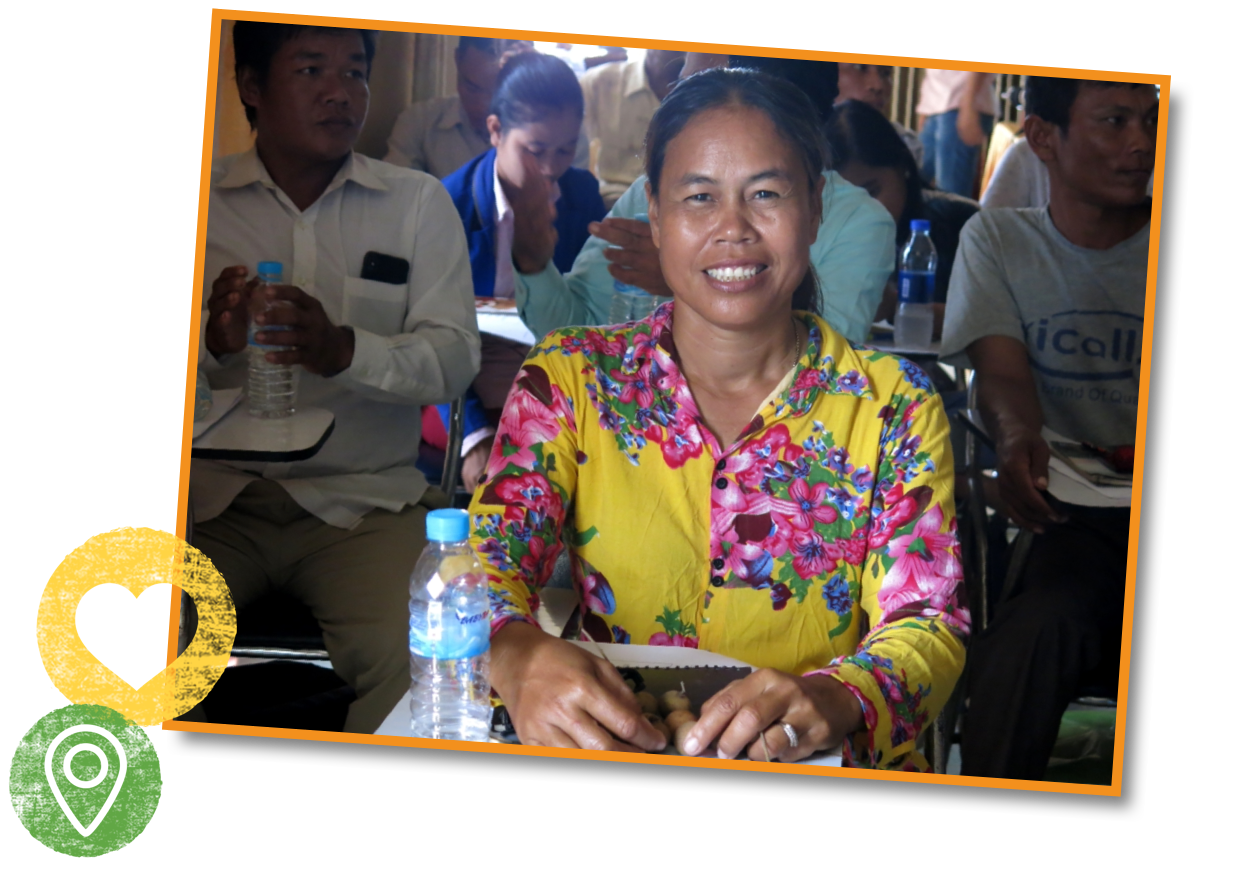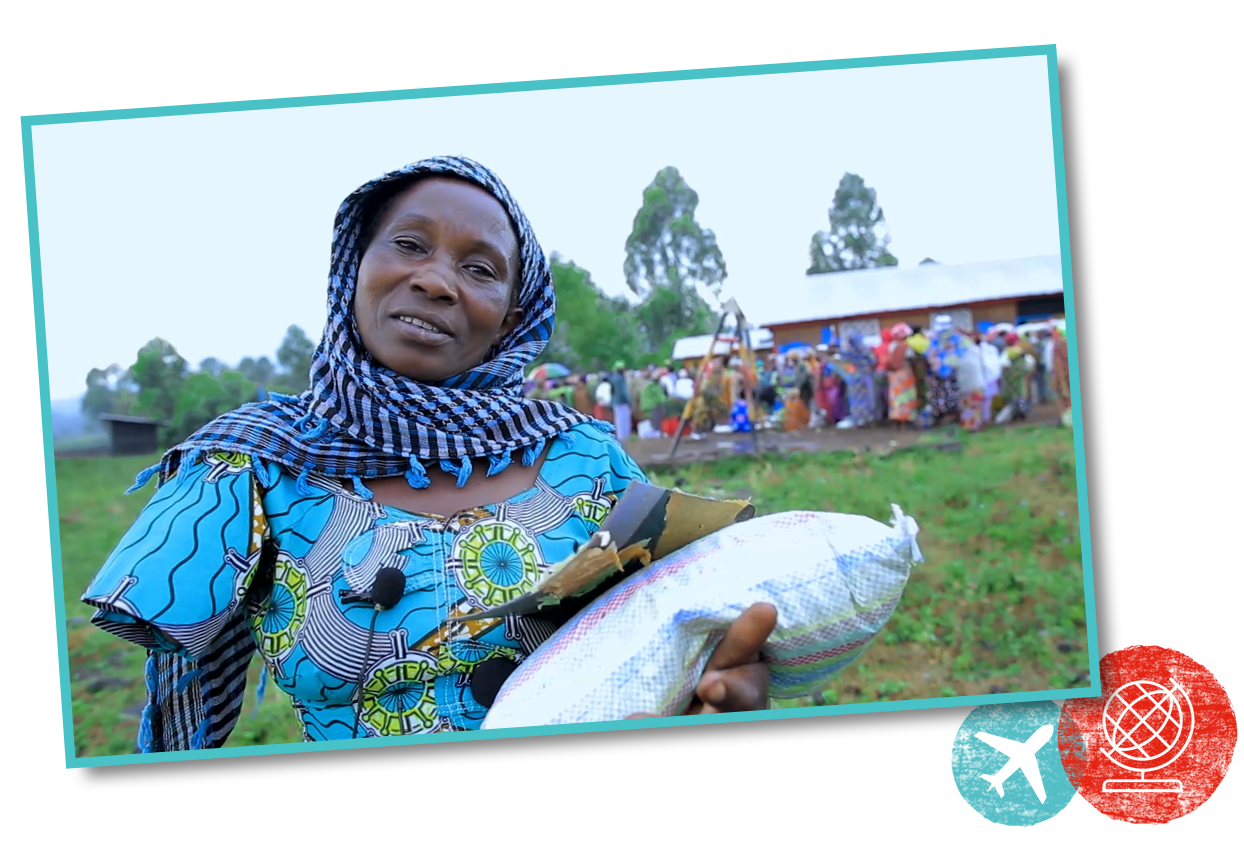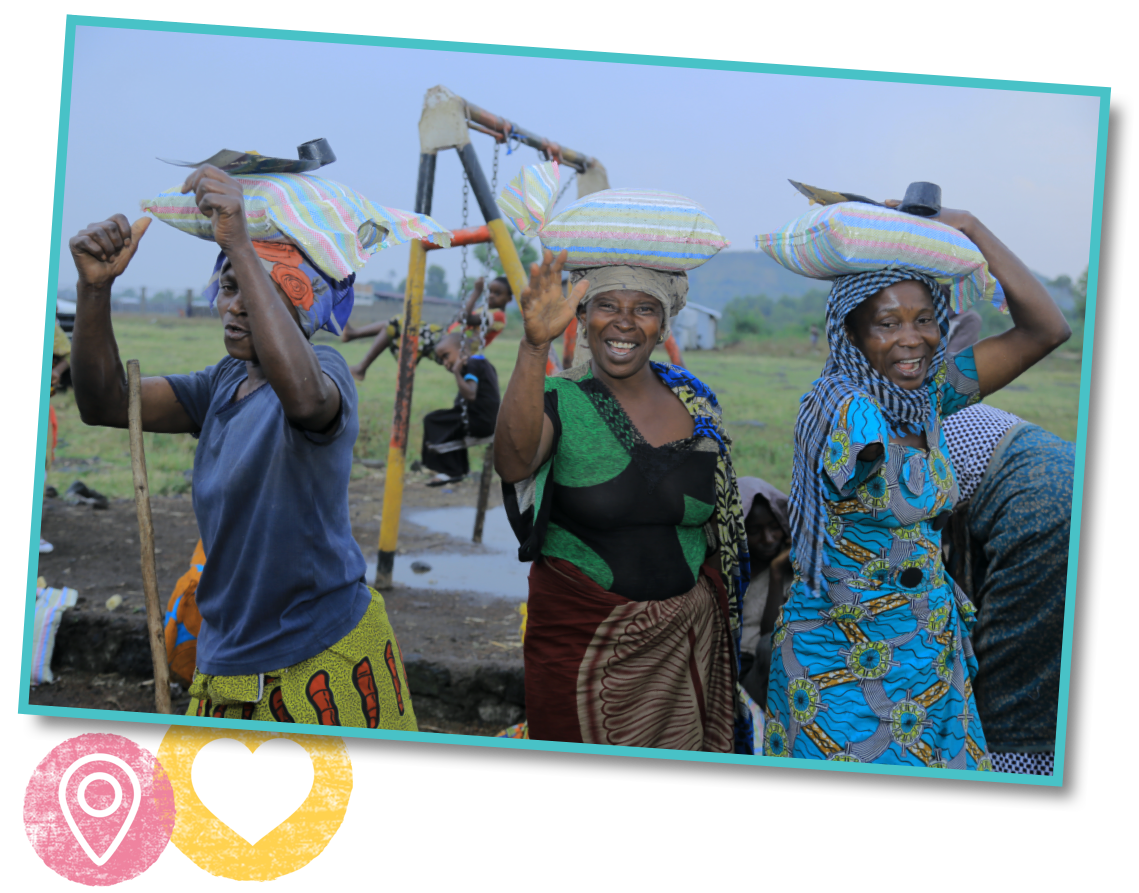 Meet Safi, from the DRC
"I felt loved and considered, which helped me recover my self-esteem," says Safi.
"When the doctor told me they had no option but to amputate my arm, the news broke my heart. When I lost my hand, I thought I was good for nothing, I lost hope and my self-esteem. I spent a long time doing nothing; it was a miserable life for my children."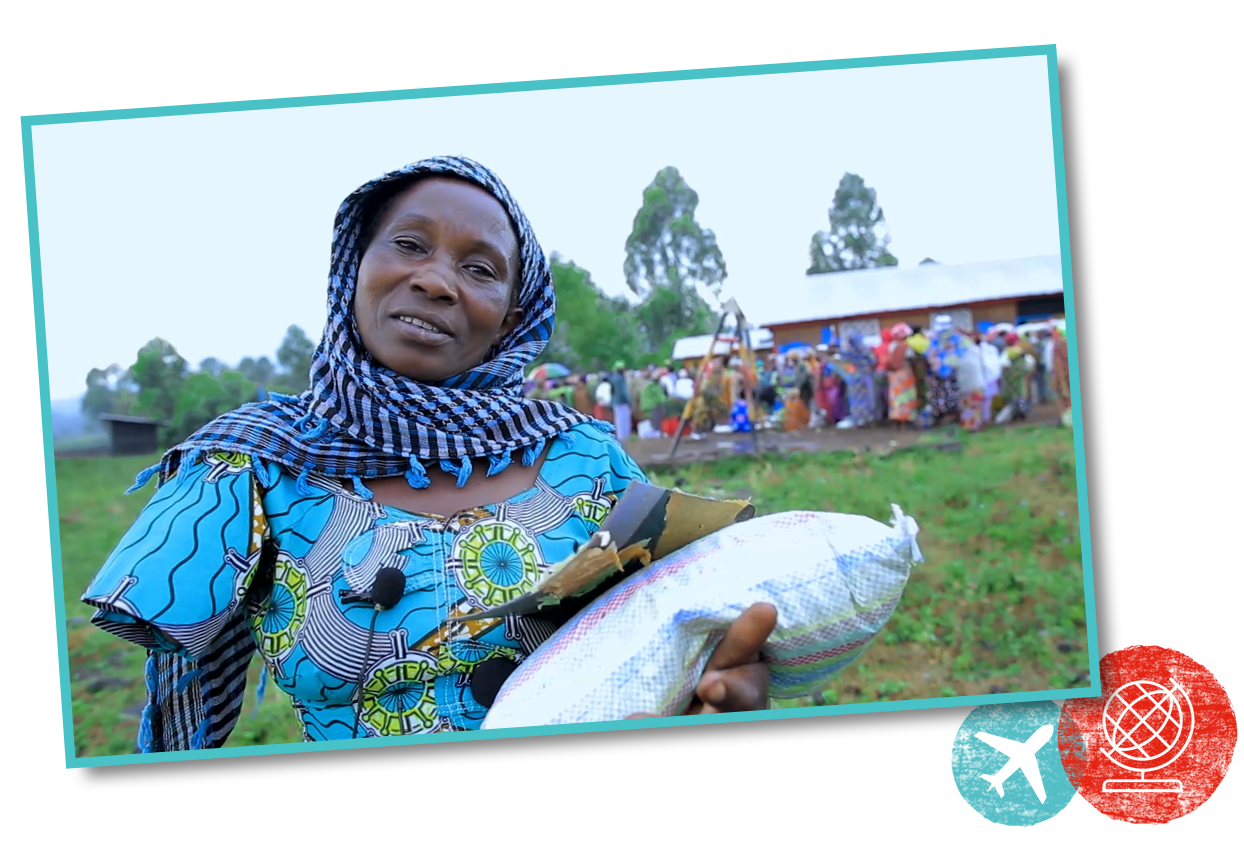 Safi is delighted to be among 1,000 women benefitting from ActionAid-supported farming projects in the DRC
Safi's hope was restored when she heard about the ActionAid women's group opening in her community. These groups bring women together to discuss the problems they face, to support each other and to develop solutions.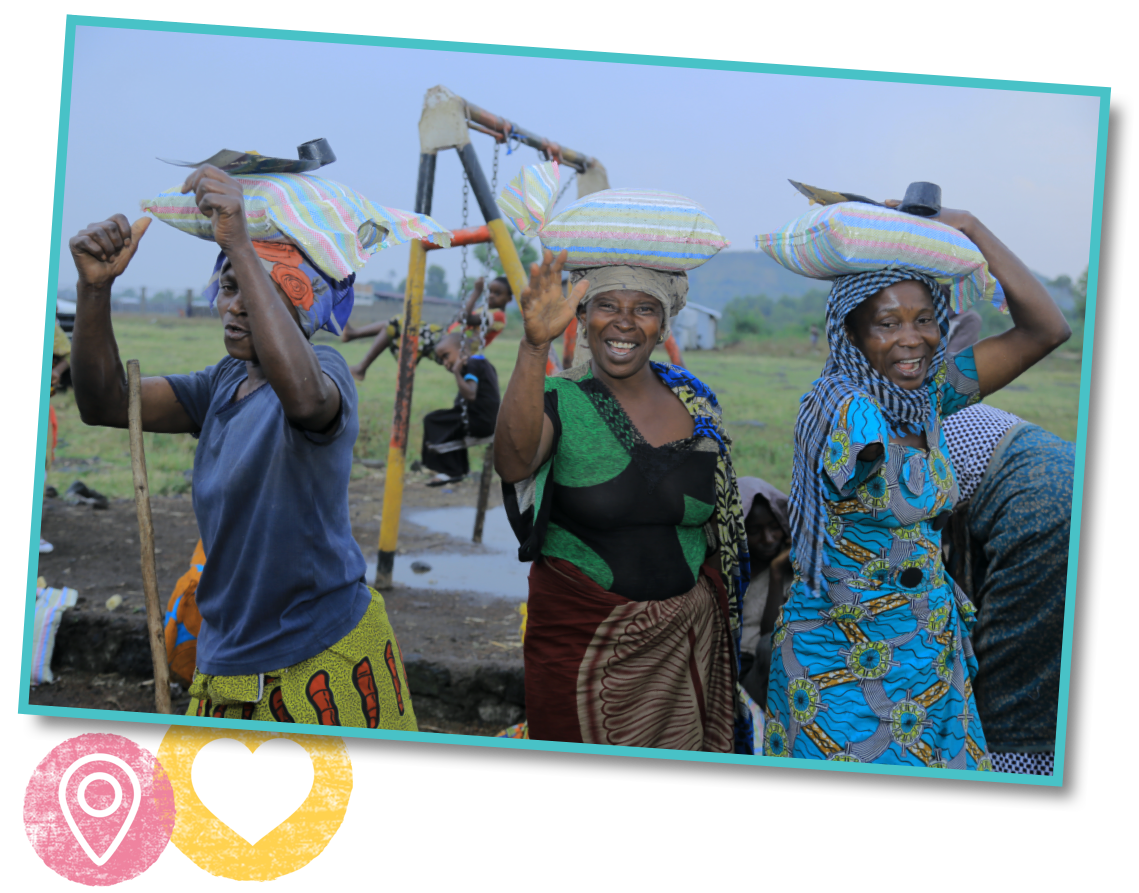 Celebrations as Safi and her friends collect seeds for next year's crops. This is one of the ways ActionAid is supporting farmers in the DRC to improve their harvests and increase their incomes
"In June, I heard that ActionAid was registering women for a women's programme," explained Safi. "I joined the women's farming group in my village. The group members were so kind to me."
Thanks to child sponsorship in the DRC, Safi is among 1,000 women who are benefitting from various farming projects, including goat and sheep rearing schemes and the provision of beans, seeds and farming tools.
Safi continued: "ActionAid demonstrated the latest farming techniques and then provided us with beans and tools.
It is still not easy for me to farm, but I now have the skills to make the most of my land. Best of all, I have made new friends and I have the support of the other women in the group. With their support and the help of my family I can see a brighter future."
ActionAid runs hundreds of farming projects, like the one that Safi attends, every day.
And, whilst every project is individually tailored to the needs of the community, the aim is always the same: to increase incomes and access to food, which is vital for women like Safi and other mums.
---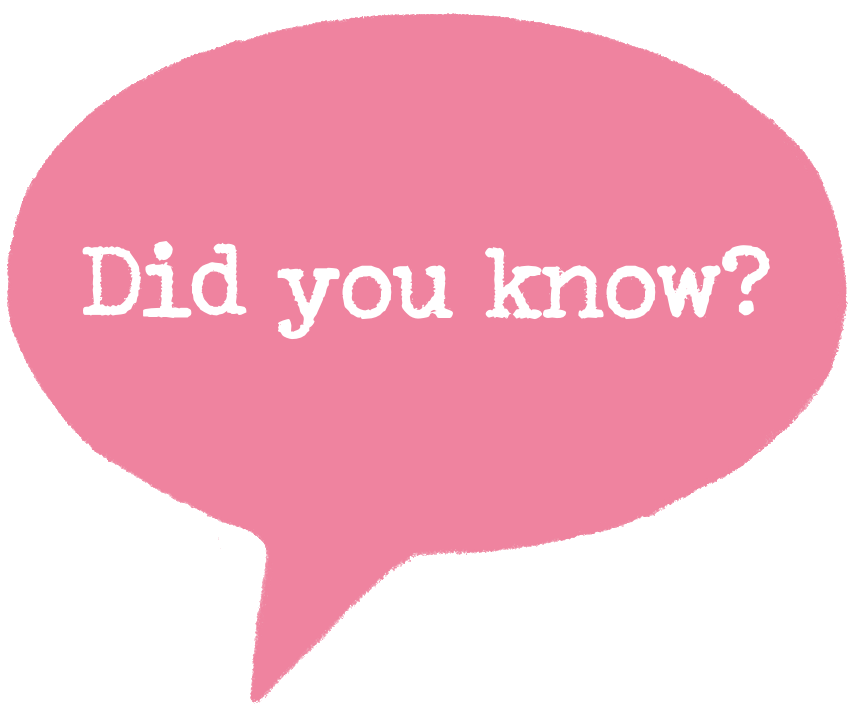 In 2020, child sponsors helped over 4,000 people benefit from water projects in Kenya.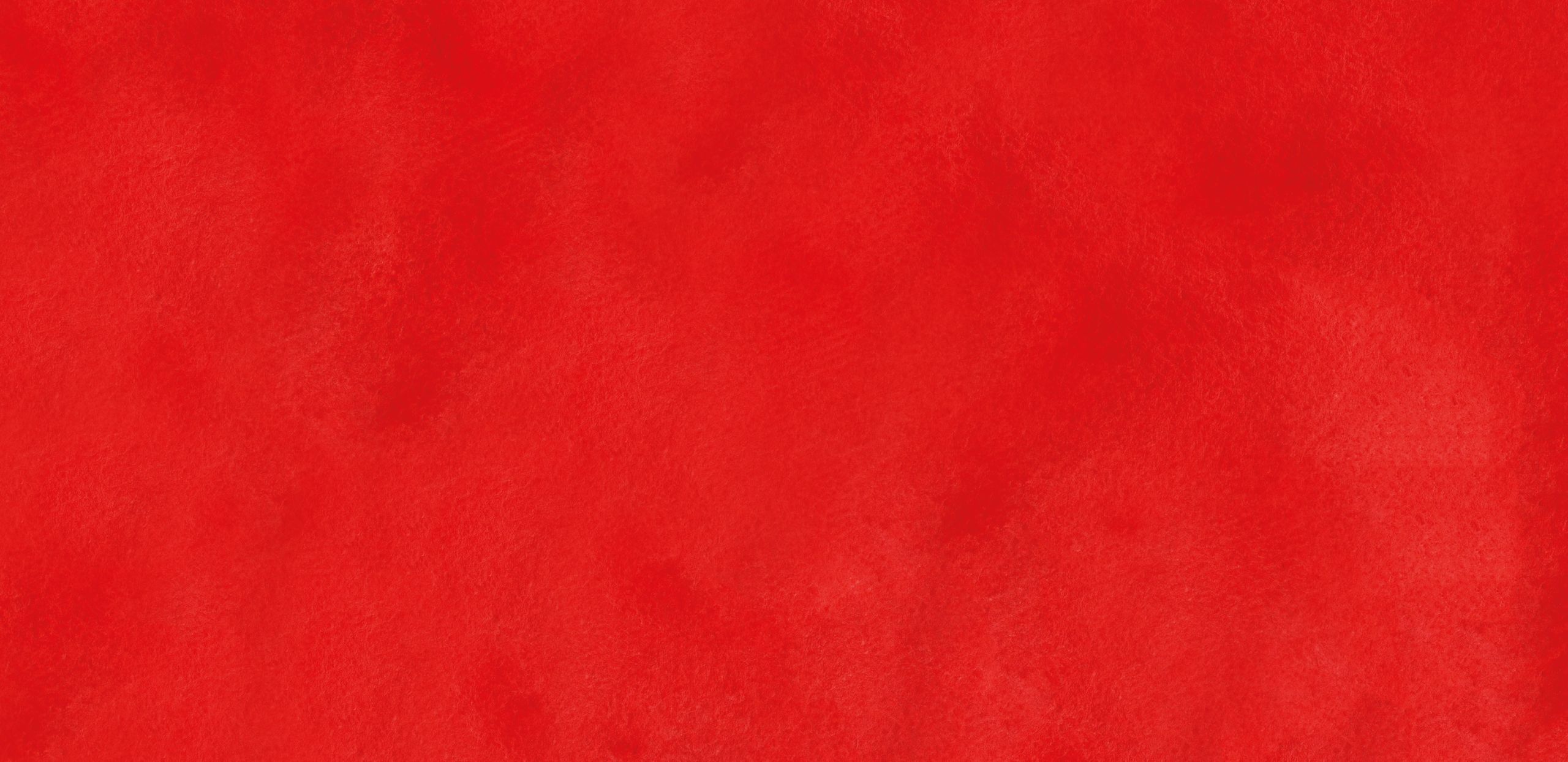 Meet Khin Aye, from Myanmar
"I now earn regular money for my family," says Khin.
In rural communities in Myanmar, there are few opportunities available for people to earn a living. For women-headed households like Khin's, it leaves them struggling to find the money they need to cover their most basic needs - and their children's education suffers.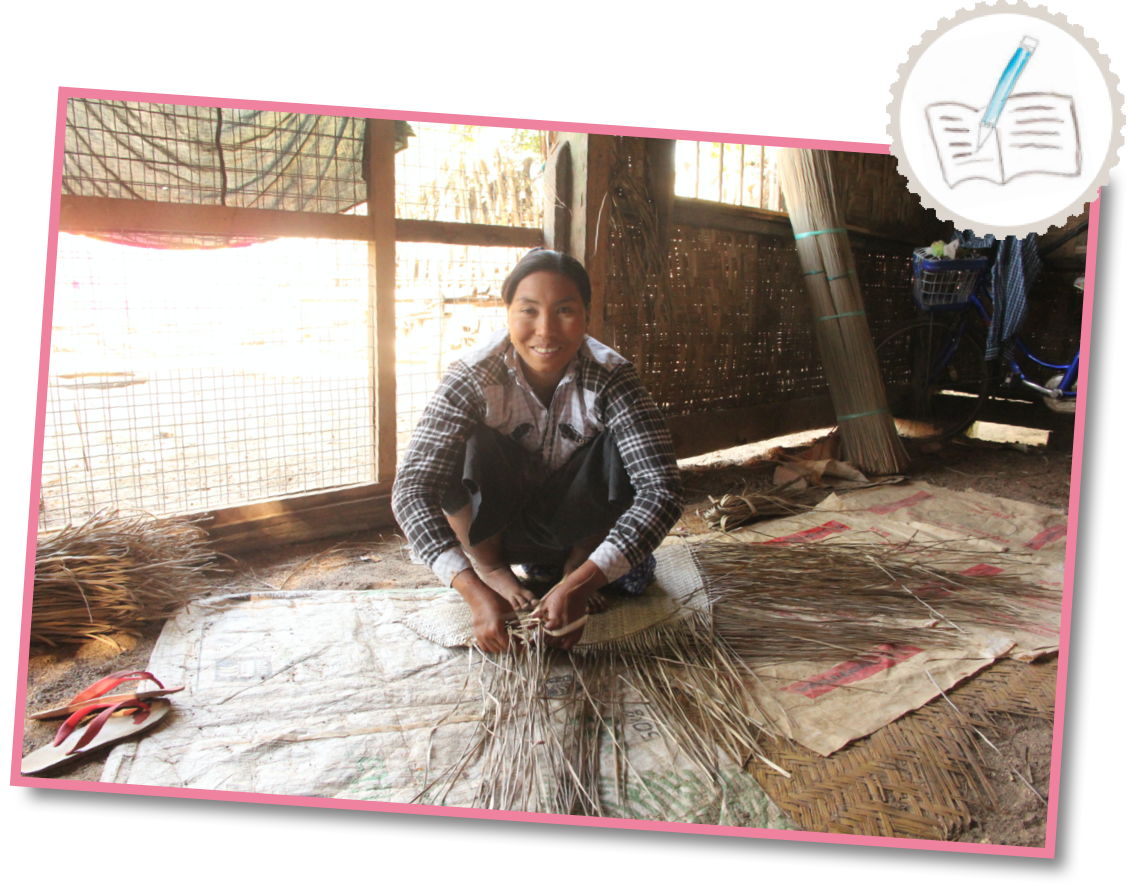 Mums like Khin Aye are changing their lives thanks to the support of ActionAid's self-help groups in Myanmar
Khin, who was widowed shortly after her son was born, told us: "Things have never been easy, but after my husband passed away, life became much worse."
Thanks to child sponsorship in Myanmar, ActionAid is helping women like Khin to improve their incomes through self-help groups.
Khin's self-help group has 16 members. With initial funding from ActionAid, the group provided each member with a loan of 100,000 kyat (£49). The loans are repaid to the group with a 1% interest rate, which is used to help more women.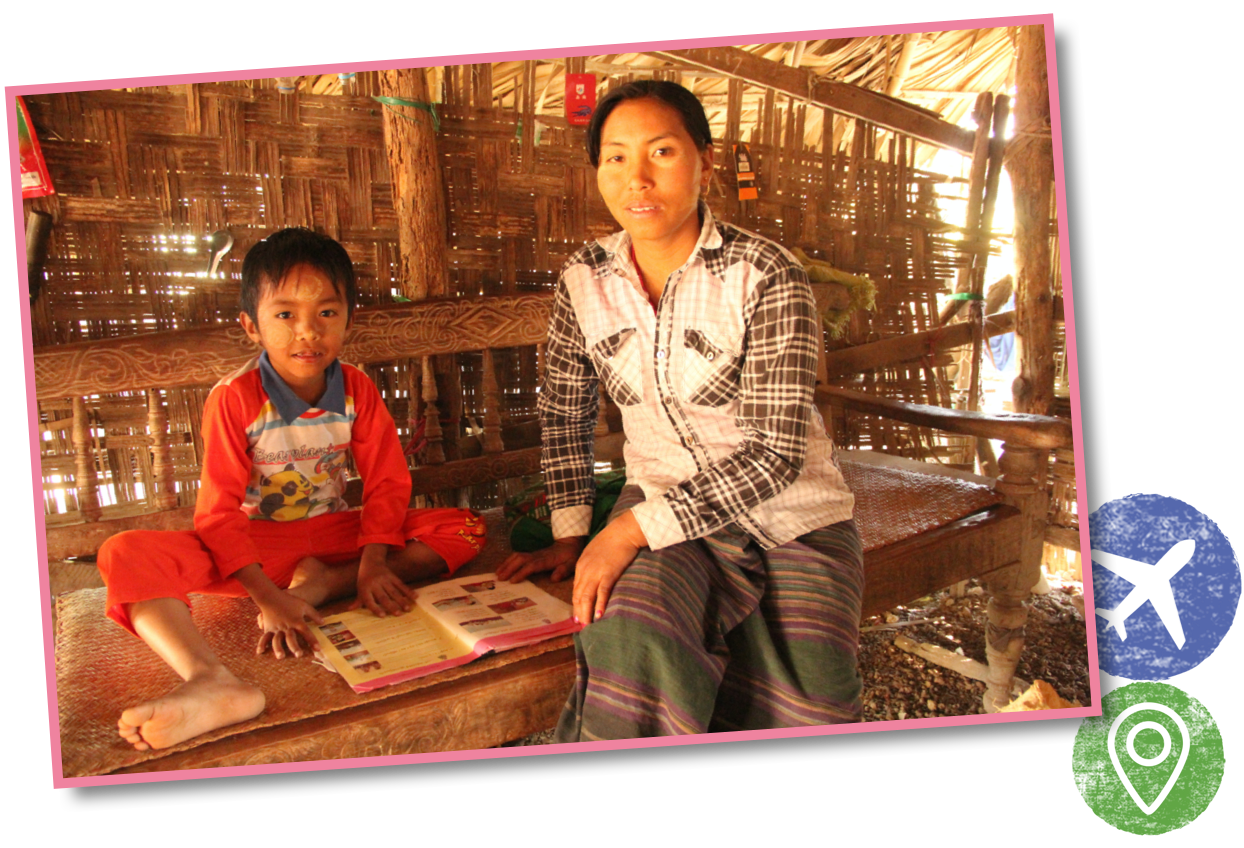 Khin is delighted she can now afford to send her son Kaung to school
After ActionAid formed the women's self-help group and the group loaned money to me, I invested that money in mat weaving, and I now earn regular money for my family."
"I am very happy. Not only am I able to feed my family, but my son, Kaung [7] is now in grade one at school," concluded Khin.
---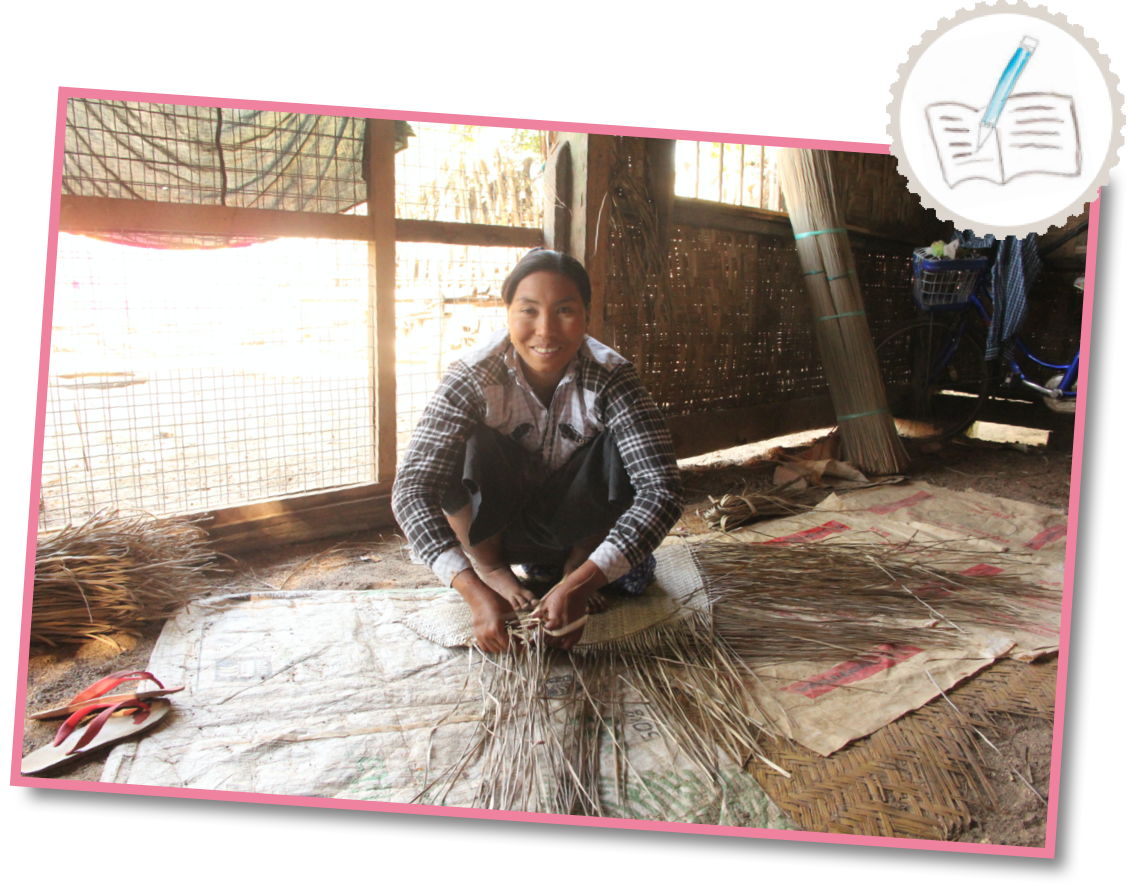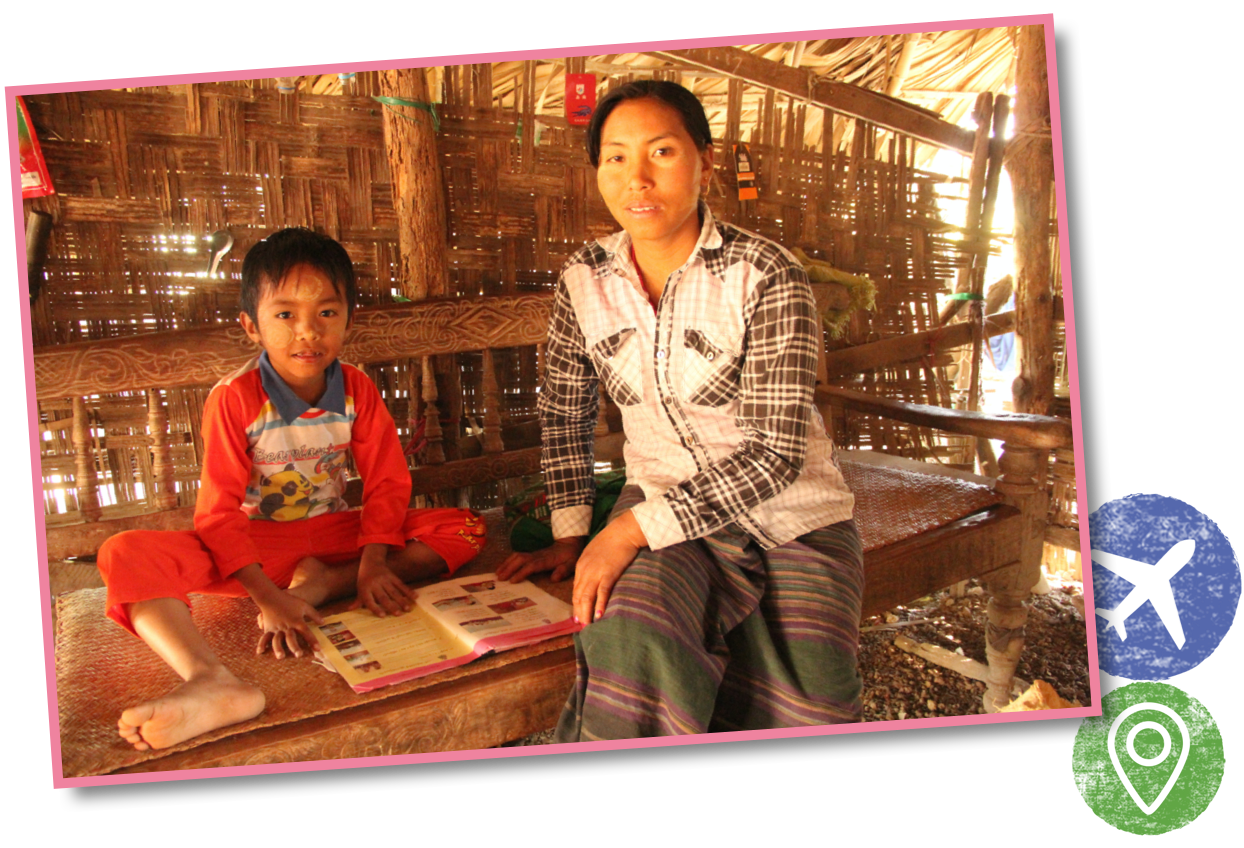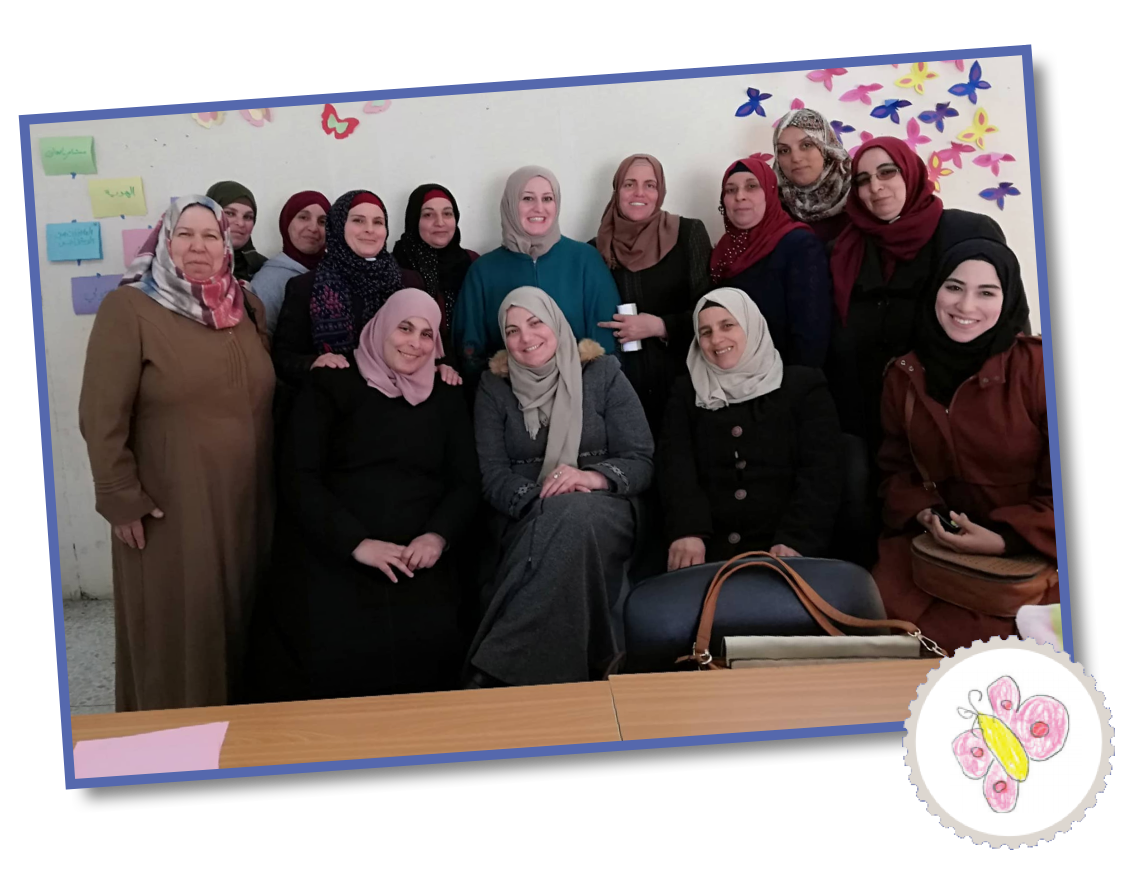 Meet Samar, from the occupied Palestinian territory (oPt)
"…when a woman has knowledge, she is strong enough to challenge anything," says Samar.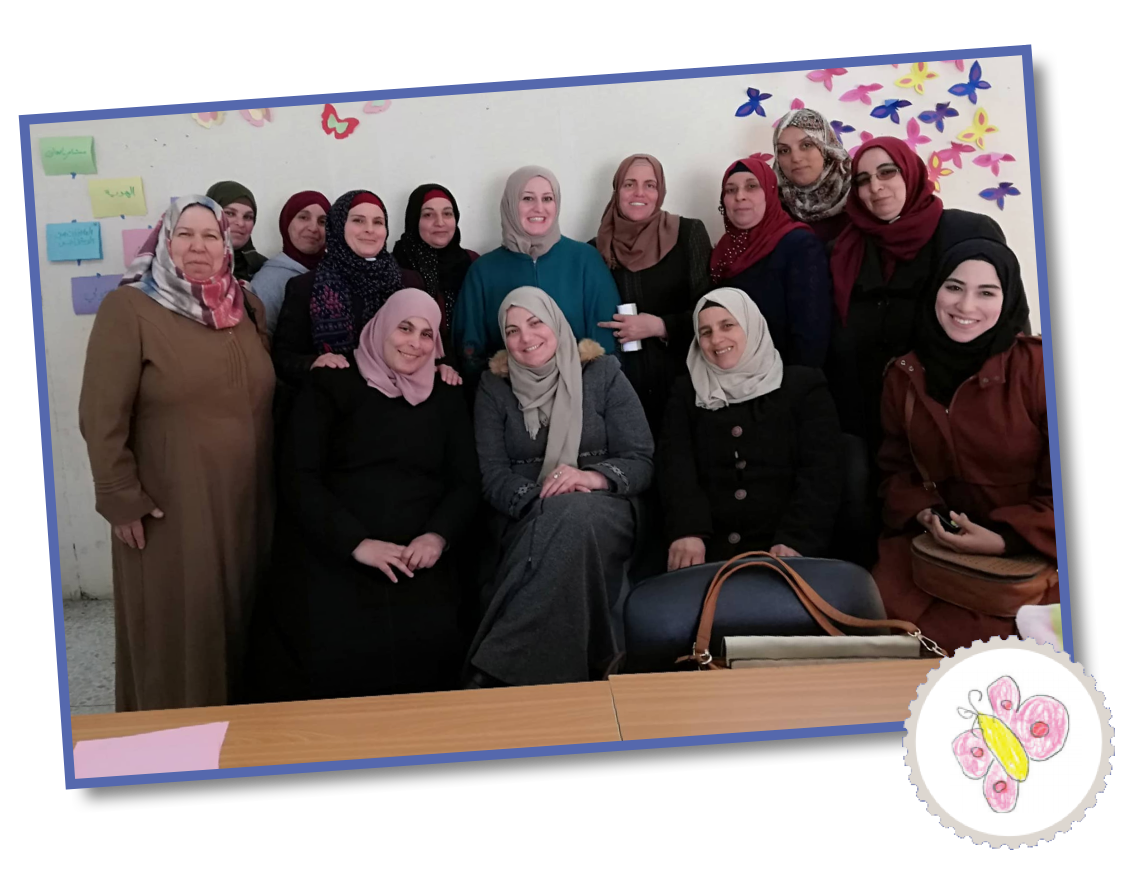 Empowering mums like Samar (centre back) gives them the skills and confidence to bring about change in their communities, creating a better life for their children
In oPt, one in five girls will marry before the age of 18. Girls who marry at a young age usually drop out of school, which reduces their chances of gaining employment and exacerbates the issues of early marriage and domestic violence.
"I had five babies in quick succession once I married," explained Samar.
"It was such a difficult time for me, I was very shy - never discussed or decided anything in my marriage, I felt like a machine, doing house chores and taking care of babies. I didn't take care of myself, I didn't know how to take care of myself."
Early marriage was a big issue in the community - one that many women wanted to tackle but didn't know where to begin. Thanks to child sponsorship in oPt, we organised activities to raise awareness about the issues caused by early marriage.
25 women took part in workshops held over three months. Specialist trainers spoke to them about the root causes of early marriage, its effects and consequences.
The women decided to create an information booklet on the issues caused by early marriage that was distributed to women and girls, men and boys.
"I joined ActionAid's women's group four years ago," said Samar.
I found exactly what I was looking for in this group. I've participated in every training scheme ActionAid provided, from food processing, marketing and packaging to women's rights and psychosocial support. The more I learn, the more I appreciate knowledge and education.
"I have become a different person - I am a new Samar now! Everyone tells me that, including my husband. I have become a strong confident woman, I am willing to challenge the situation to create change, and to fight for what I believe in.
"I have four very clever girls and I want them to complete their education. I want them to study at university, aspire for more - the sky is the limit."
---
Meet Fatmata, from Sierra Leone
"We are dreaming big," says Fatmata.
"We want to say thanks to ActionAid for believing in us. This support comes when we thought all hope was gone, but because of this group our lives and that of our children have improved greatly," says Fatmata, who is a member of a women's group supported thanks to child sponsorship.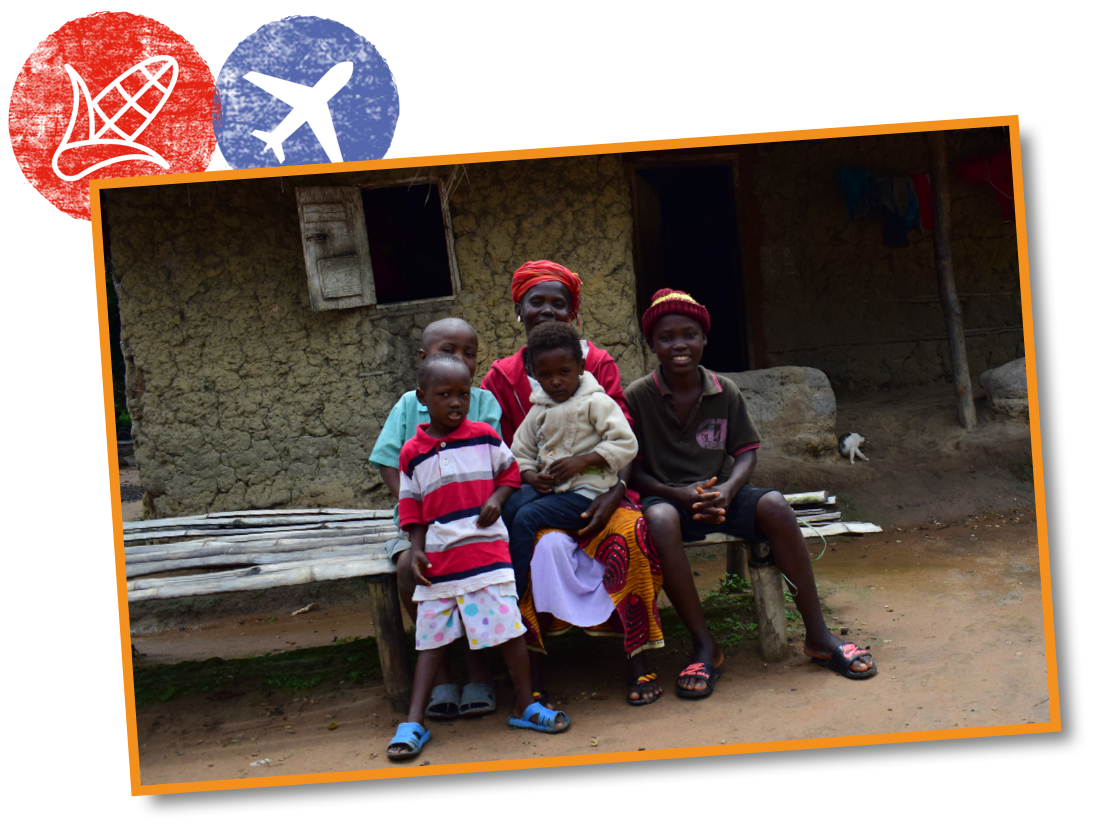 Thanks to ActionAid supported women's groups like the one Fatmata attends, women are learning the skills needed to build a better future for themselves and their families
Fatmata's group has 30 members and they have been supported to start a soap making business, which is now thriving, as Famata explains:
We not only sell our soap locally - we also have a stall at the market, where we are making lots of sales as well as new contacts, which has led to extra orders. We are also sharing our skills with other women's groups, so they too can increase their incomes.
"I have been able to provide my children with their school uniforms and pay their schools fees."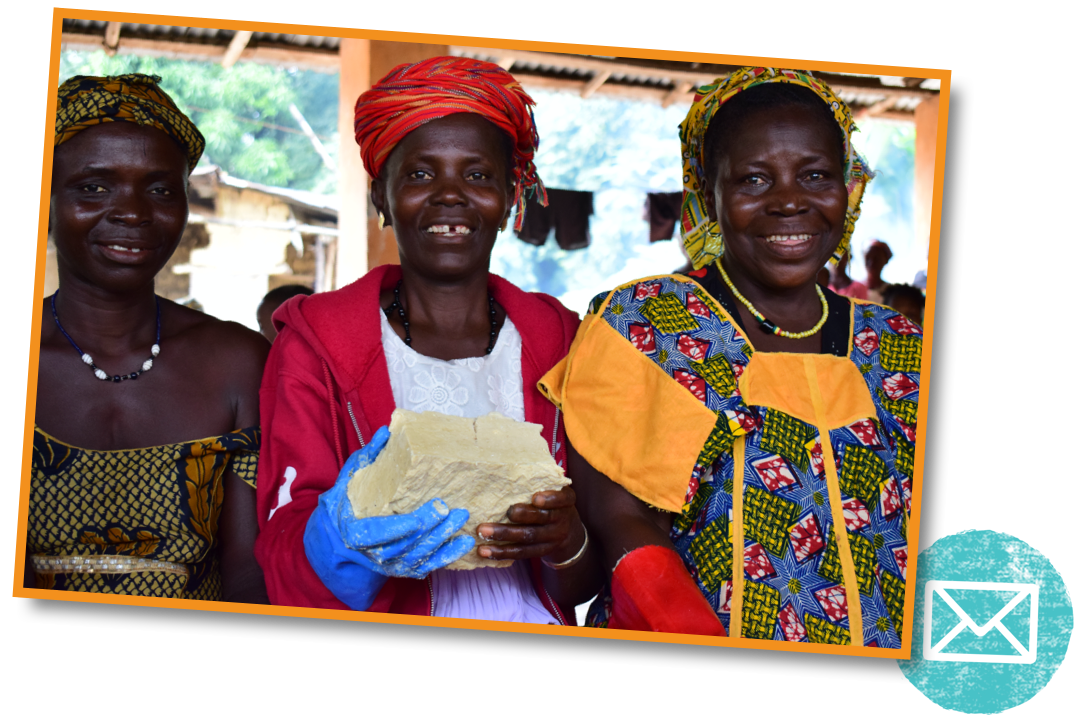 Fatmata and the other members of her ActionAid women's group are making big profits selling their handmade soap at local markets
Fatamata's group is working hard to invest in other income-generating opportunities, including purchasing a rice milling machine to create garri – a flour made from cassava tubers.
By supporting mothers like Fatmata with the tools, skills and confidence to believe in their abilities, anything is possible.
---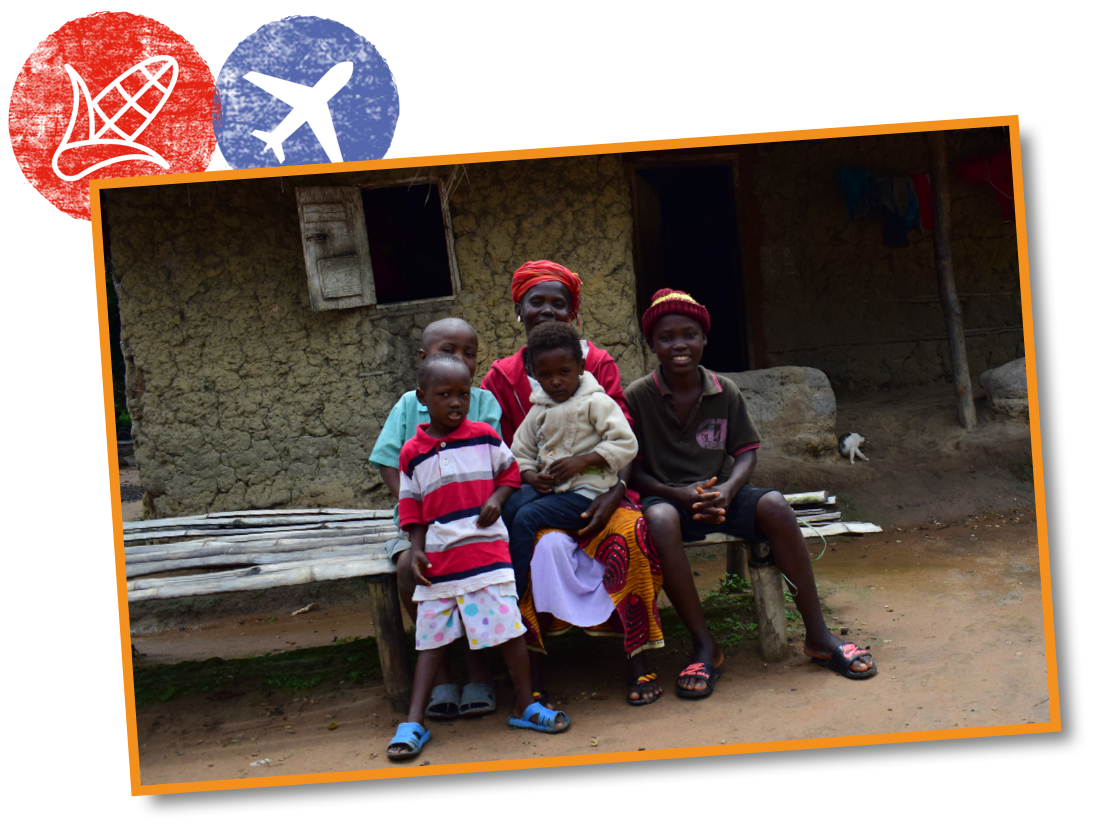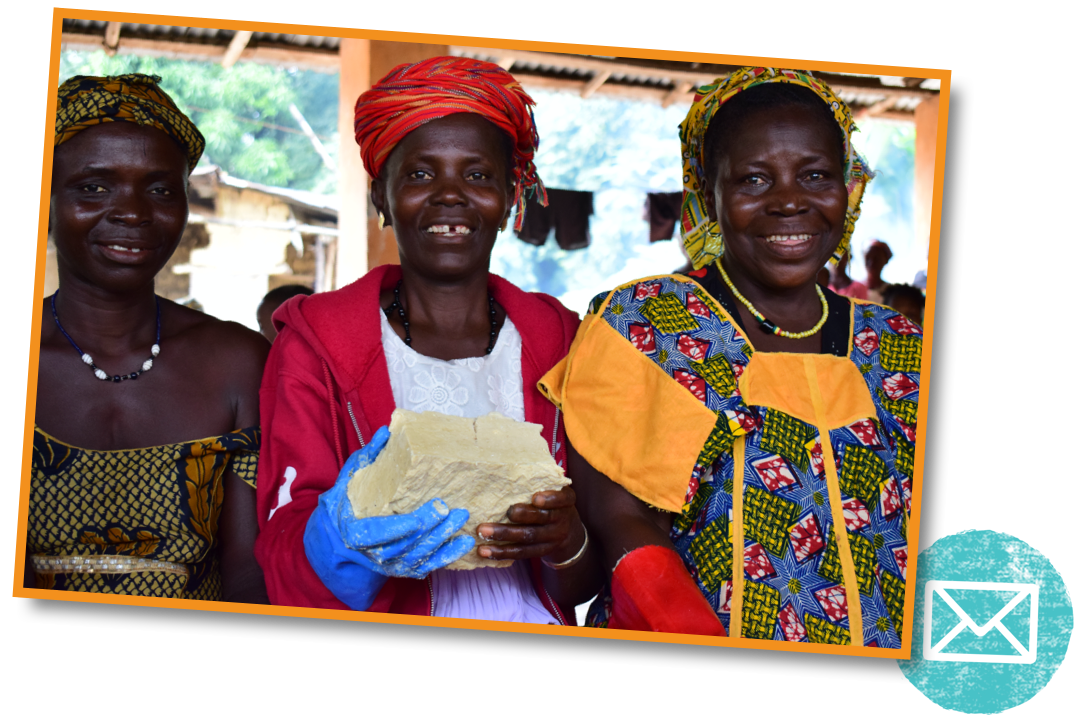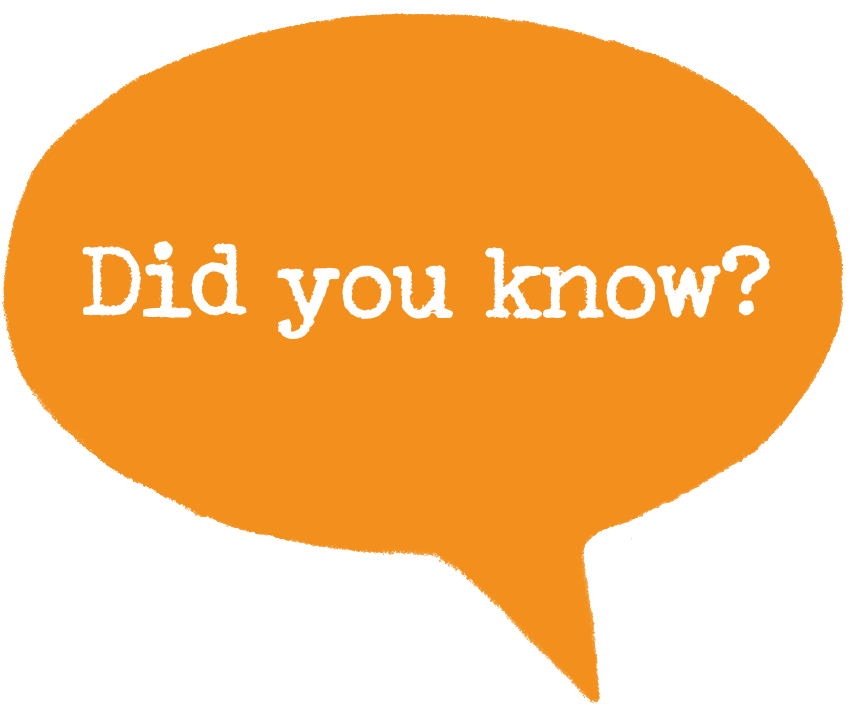 Child sponsors have helped to establish 167 girls' clubs in schools across Ghana. These clubs are providing girls with a safe place to talk and build their self-confidence and leadership skills.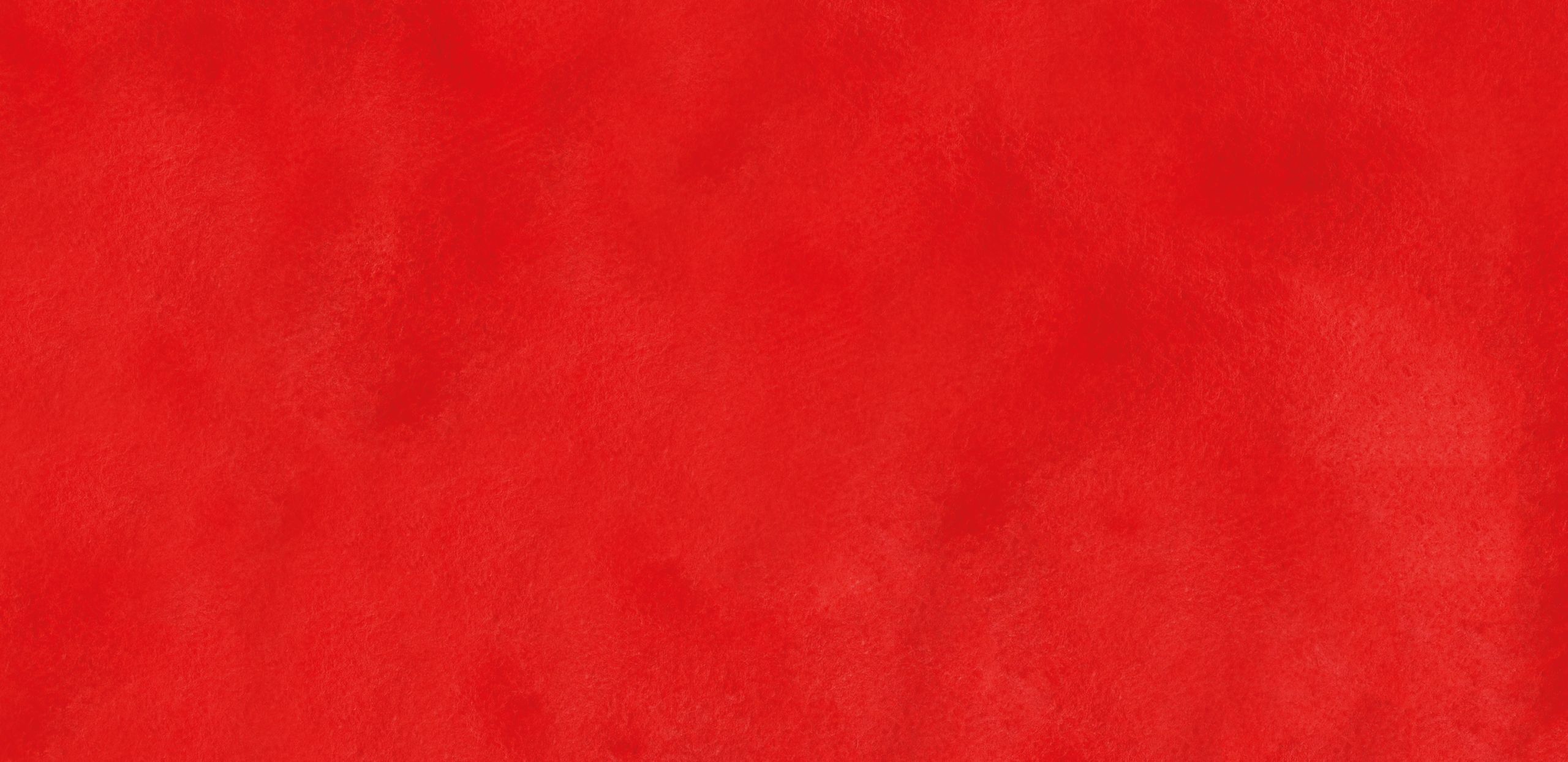 Meet Shakira, from Uganda
"I am proud that I can send my children to school and buy the materials they need for their studies," says Shakira.
As a child sponsor, you'll know that getting more children into school is one of ActionAid's top priorities.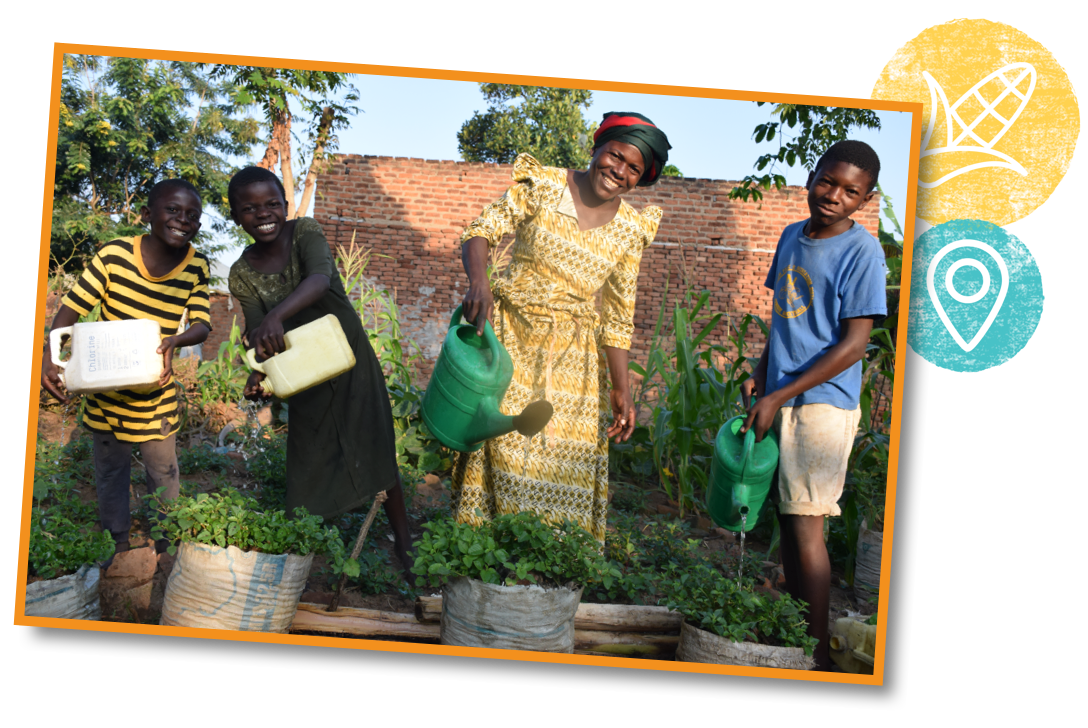 Shakira and her children, from left to right, Mahadi, aged 9, Shamira, aged 11 and Muhamadi aged 13. Their flourishing kitchen garden means Shakira can send her children to school
Building schools, training teachers and working with local governments to increase resourcing are all important elements of what we do to improve education.
Thanks to child sponsorship in Uganda, 39-year-old Shakira, together with 31 other women in her community, were supported to establish kitchen gardens to help improve incomes. Shakira explains the benefits:
I now grow cabbages, kale, tomatoes and aubergines which I sell. Before this, I had no income, now I am earning between 10,000 – 15,000 shillings [£2-£3] a day.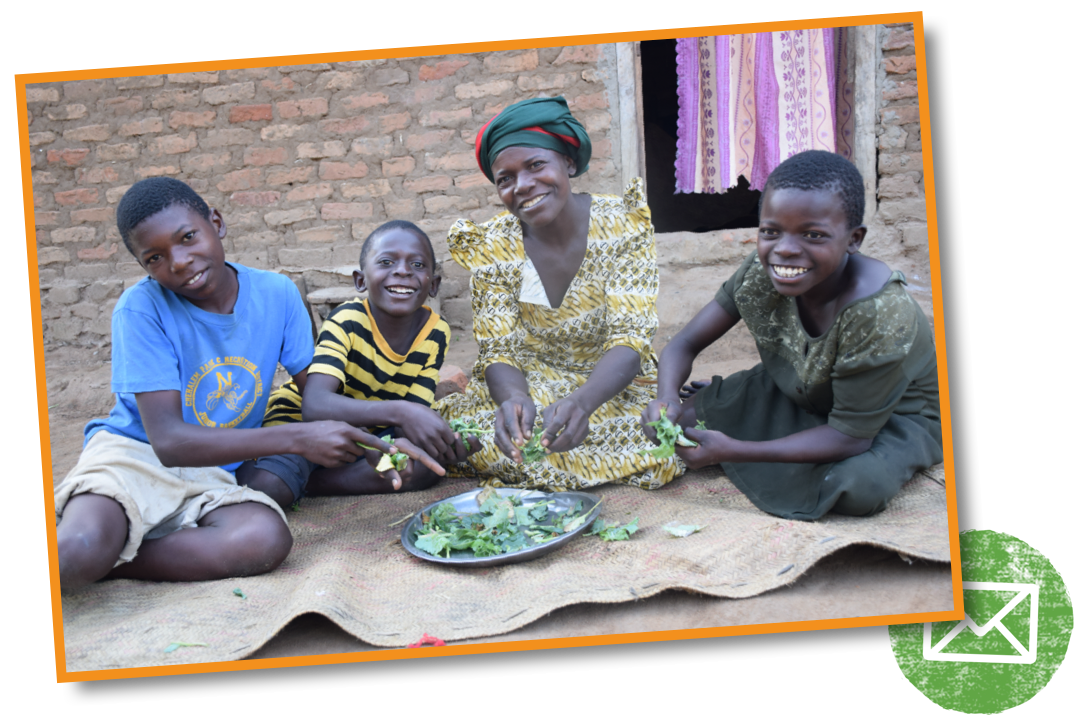 Thanks to your support, Shakira is now growing a wide range of fruits and vegetables, meaning she can feed her family varied and nutritious meals
"This extra income has changed my life. In addition to being able to buy the basics like soap, matches and salt, I can send my children to school and buy the materials they need for their studies."
This is not the only benefit: Shakira is now sharing her knowledge and skills with other women in her community, ensuring more children can attend school.
---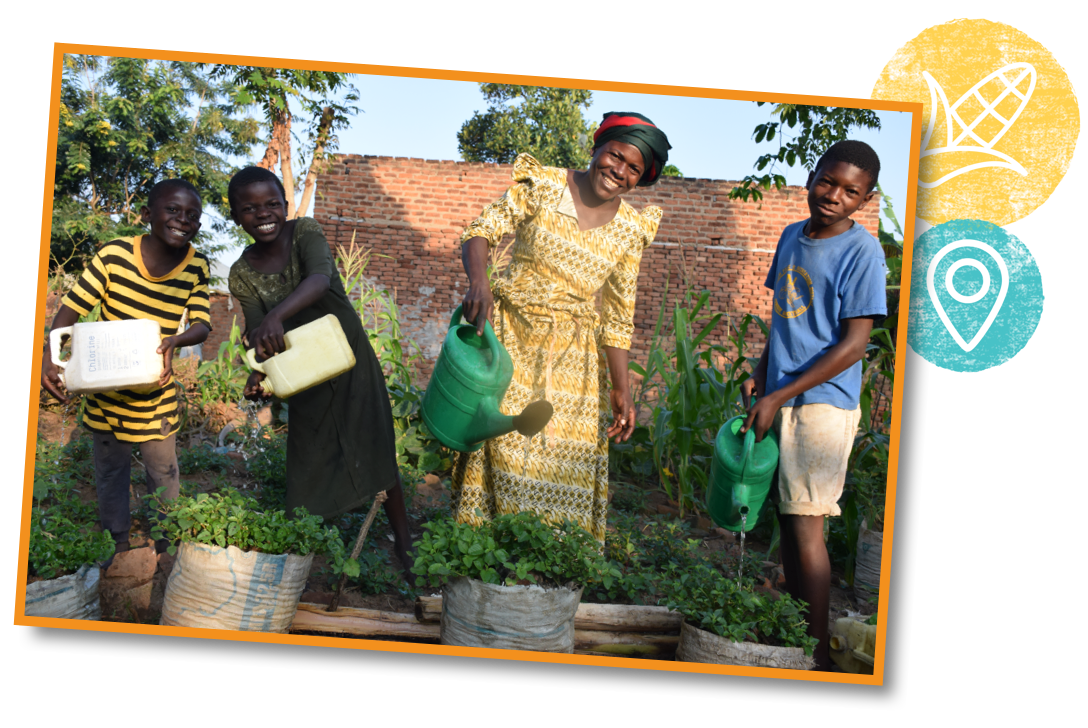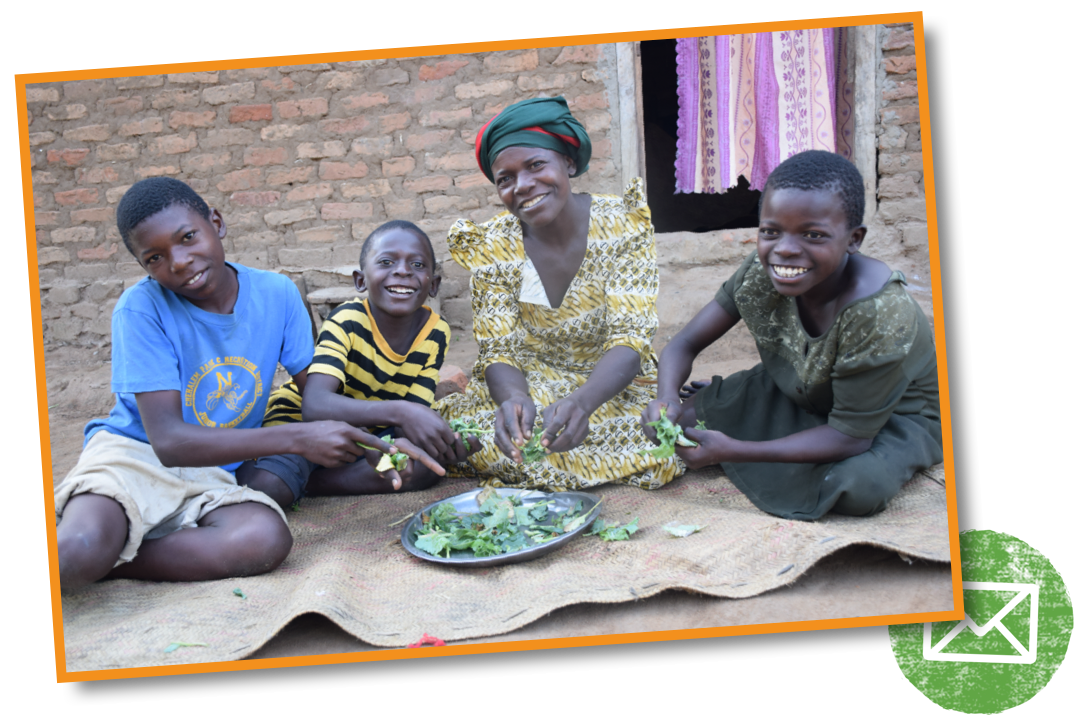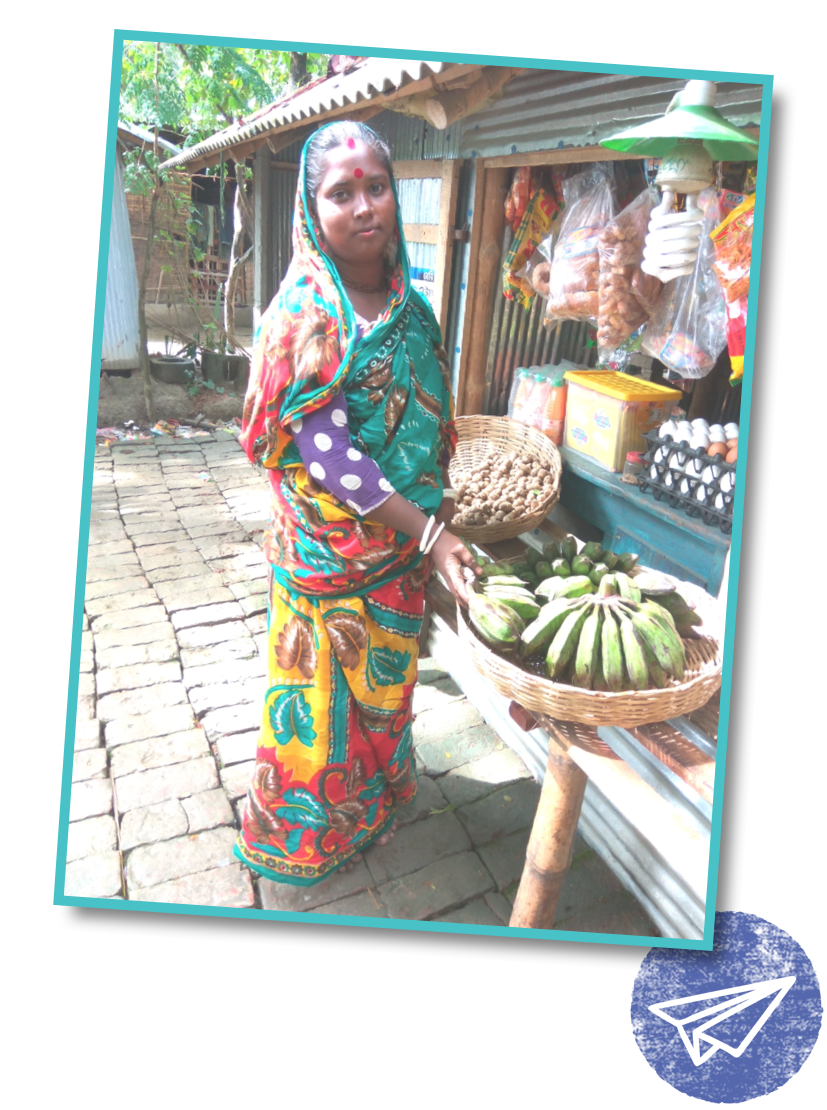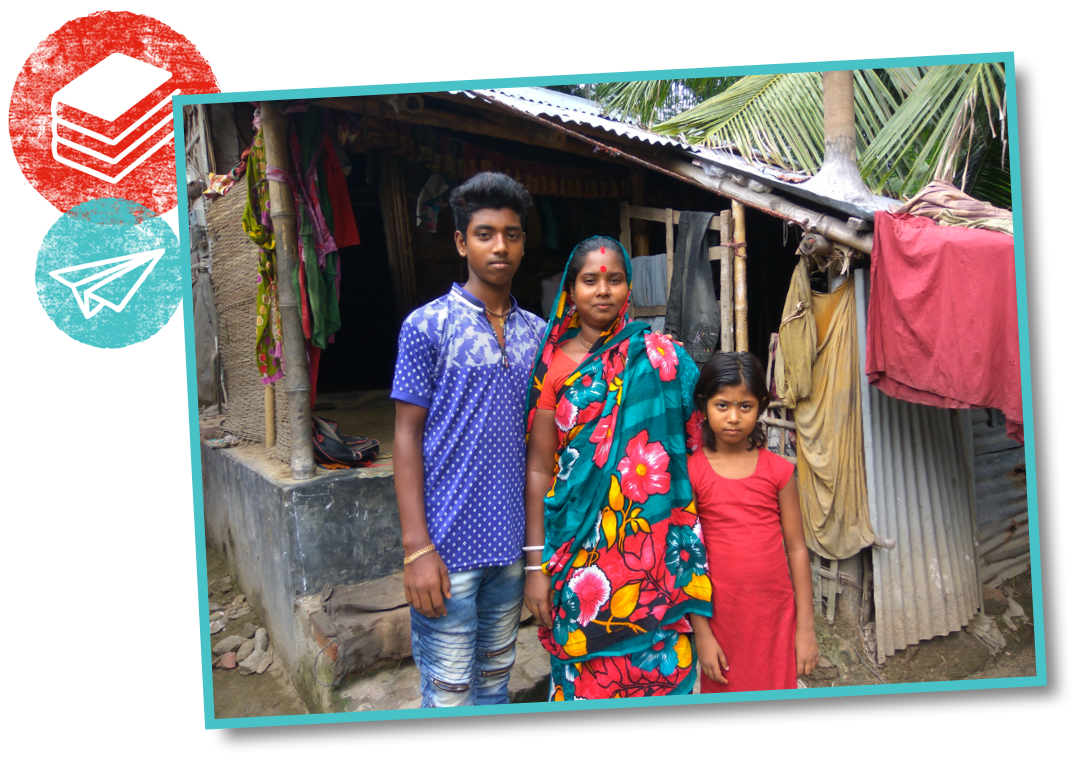 Meet Mamoni, from Bangladesh
"I am doing everything I can to ensure that my children go to school and get the education I didn't," says Mamoni.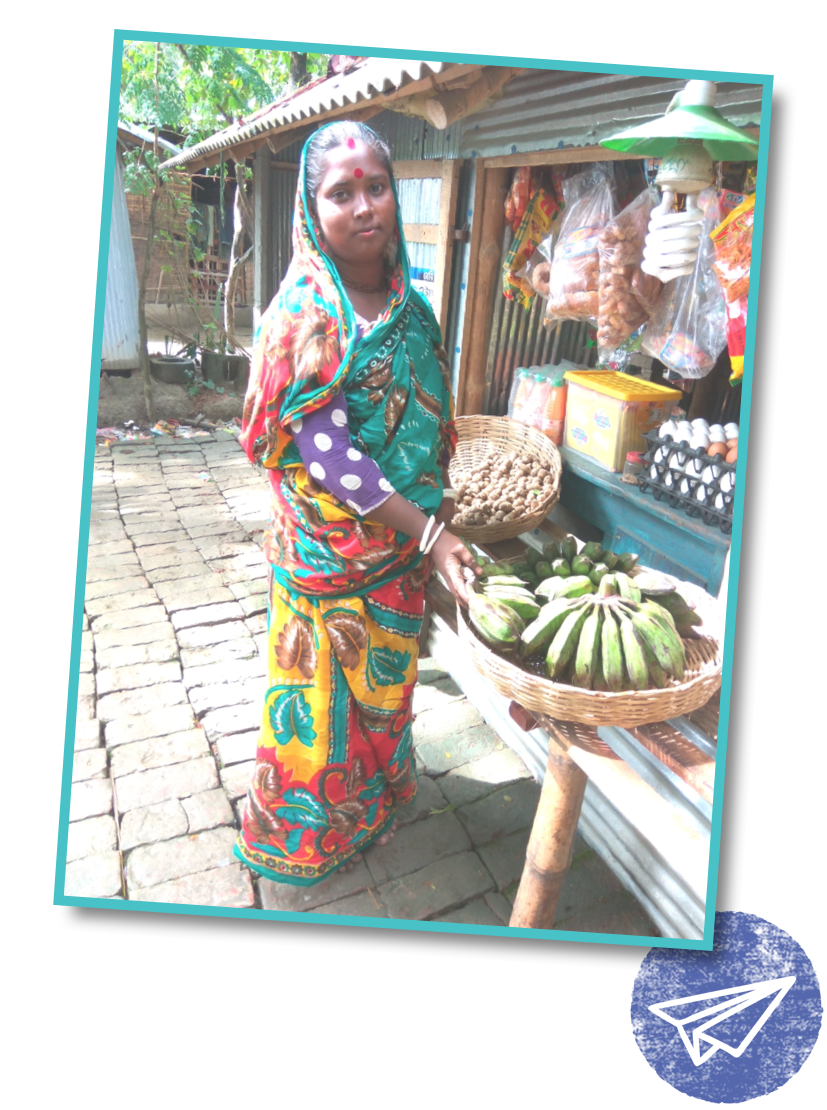 Mamoni has transformed her life thanks to the support of her women's group
Thanks to child sponsors like you, we have established women's groups across all the countries we work.
These groups provide a vital space for women to come together and learn about their rights, increase their confidence, learn new skills, tackle the problems they face and increase their incomes.
Mamoni, 36, lives with her husband, father-in-law and three children in Bangladesh. Her life changed when she started attending the women's group ActionAid established in her community.
"It took all the courage I had to just step outside of my home," explains Mamoni.
I was unable to make even the smallest decision. But look at me now - the confidence I have is all thanks to ActionAid and the training workshops they have organised for my women's group.
"Four members of my group, including myself, took part in financial management training so we could start a group savings scheme. Every week, each member contributes 20 taka [17p] to the group's savings.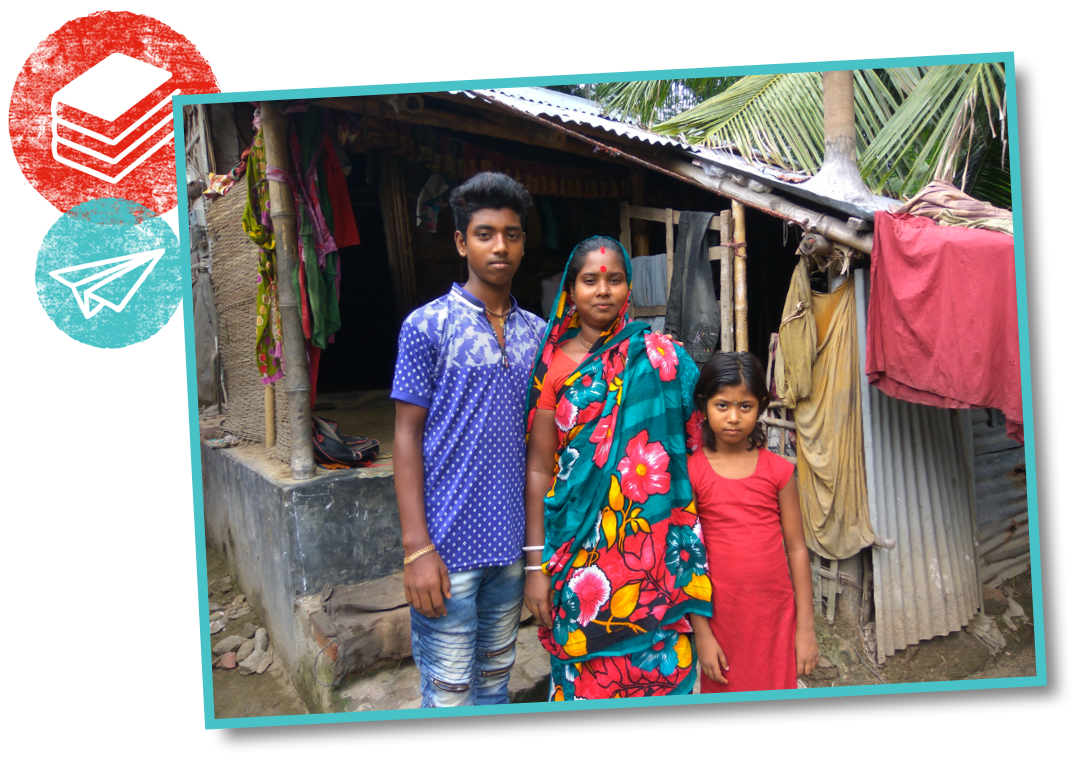 Mamoni stands proudly with her eldest son Biplob (14) and her youngest daughter Alo (7)
"We then invest this in projects to improve our incomes collectively. For example, we now rent a small piece of land where we have a paddy field that provides us with a healthy income."
Mamoni's children have watched their mum grow in confidence, demonstrating to them the importance of learning new skills and completing their education.
---
Meet Fatuma, from Tanzania
"One of our biggest achievements is starting a campaign to promote the importance of girls' education," says Fatuma.
Fatuma is a strong women who, as an elected member of her local council, is now taking a leading role in the development of her community. As a mother of five, her work is focused on improving the lives of children.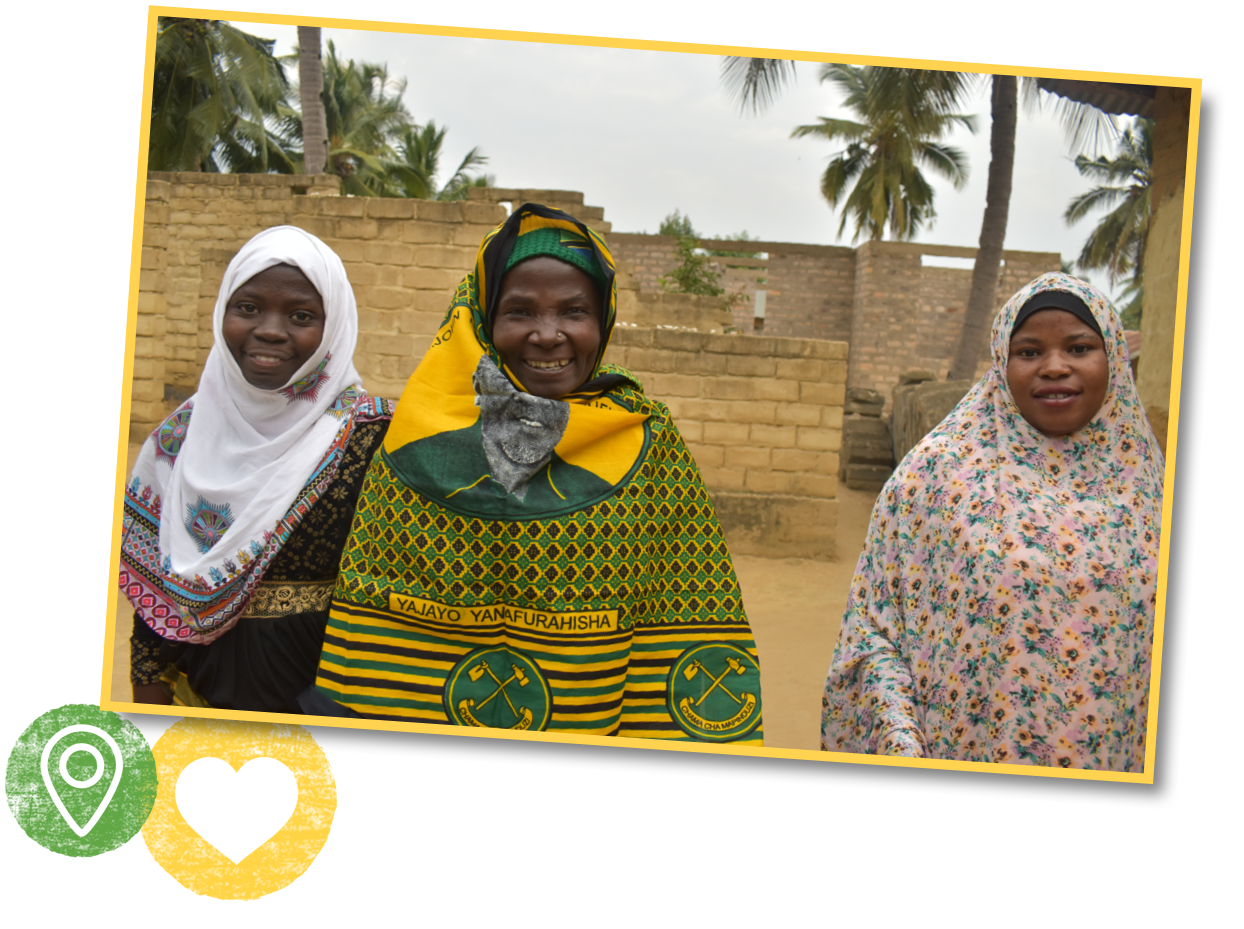 Fatuma (middle) is a role model and inspiration to her daughters Zakhia (left) and Zamda (right)
I have been a member of the women's group in my community since ActionAid set it up in 2007. Fourteen years later, we are still going strong and continue to meet every week," she says.
"Over the years, attending the women's group built my confidence, and I gained a reputation for being able to present and question issues at community meetings. Then in 2019, I successfully stood to hold the position as our sub-village council chairperson.
"Our sub-village committee has 10 members, and I am proud to say that seven of those positions are held by women. We have been able to strongly influence the quality of social services in our area.
"One of our biggest achievements is starting a campaign to promote the importance of girls' education. We have also influenced the building of toilets for both girls and boys in our schools, as well as establishing a village health committee.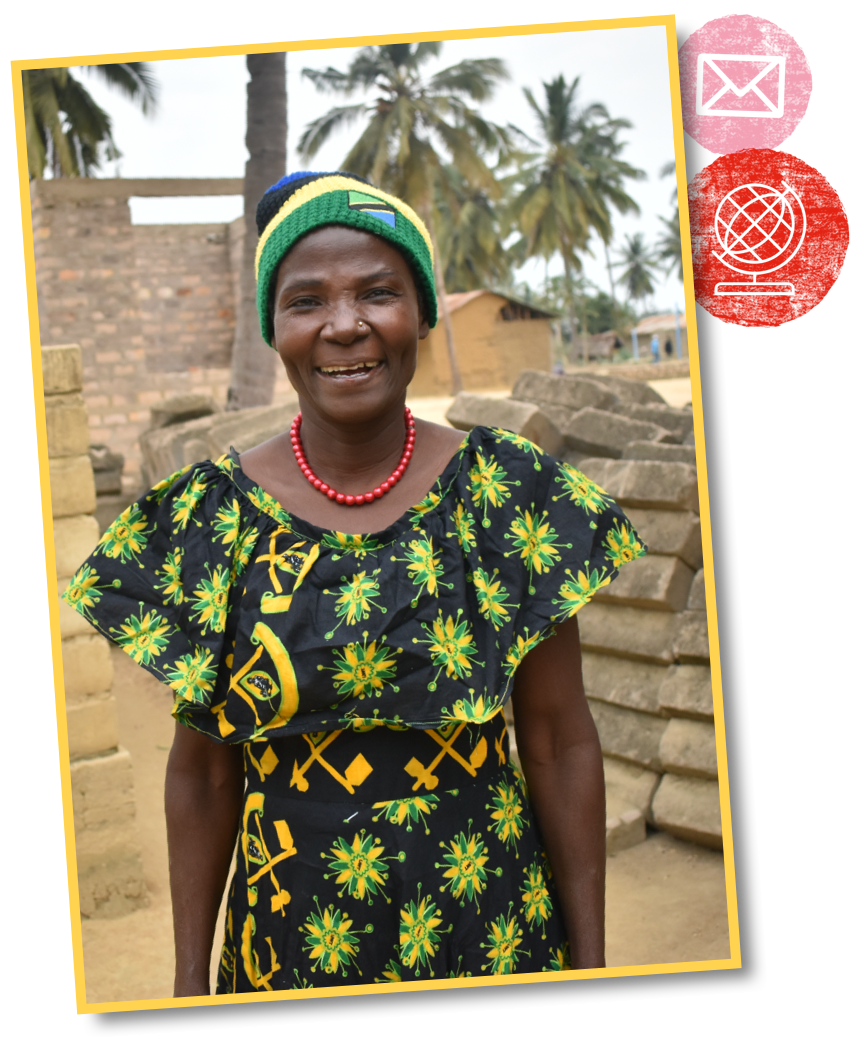 Fatuma is delighted to be leading big changes in her community, thanks to the skills she has learnt at her ActionAid supported women's group
"This has led to a huge improvement in our access to healthcare, with an increase in the availability of medicines and more trained medical staff – it's been such a transformation for the community, especially for women, children and our elders."
Fatuma's story demonstrates that if women hold positions where they can influence change, this often benefits families as a whole: improving education, healthcare and access to food and water, which are all key in improving children's futures.
---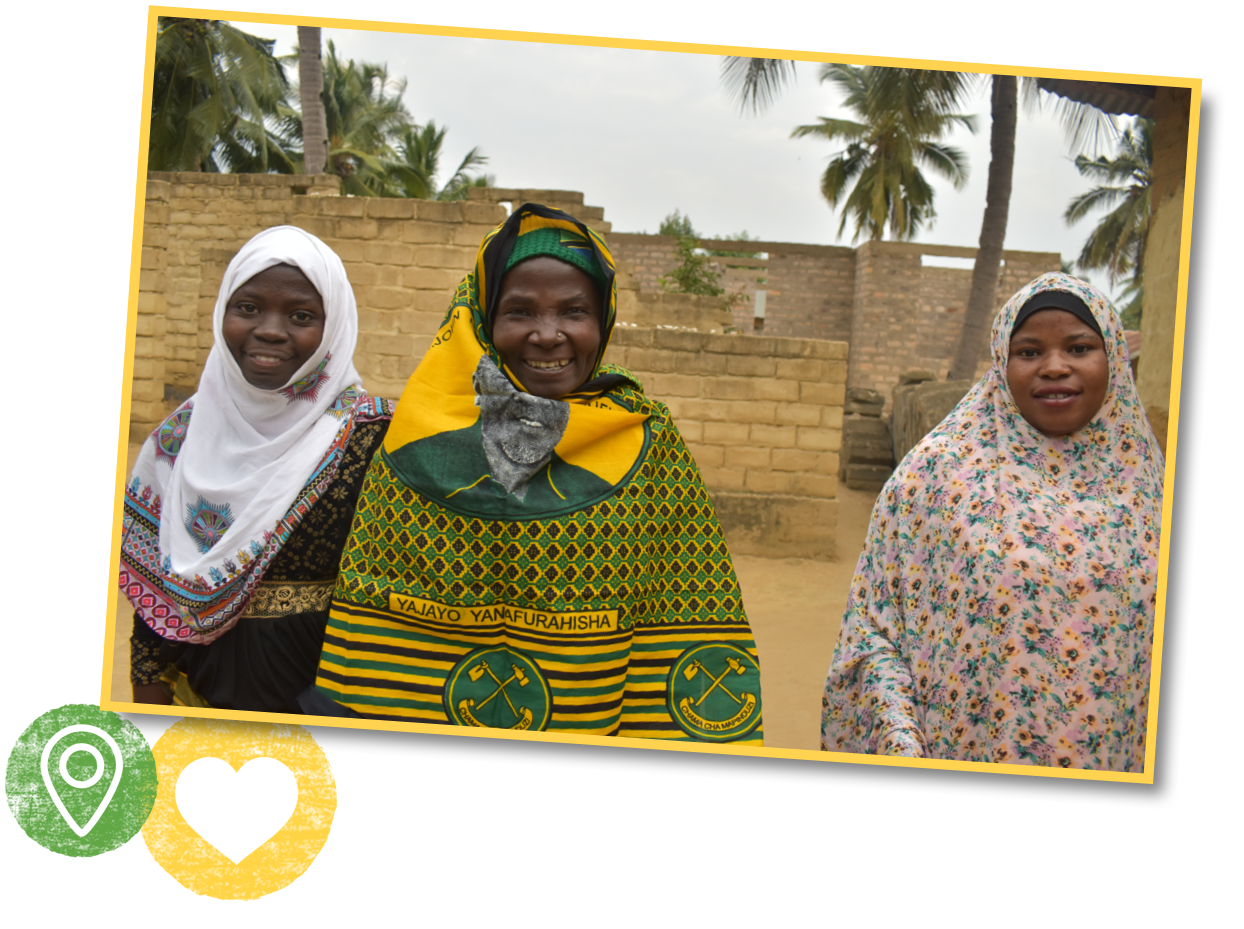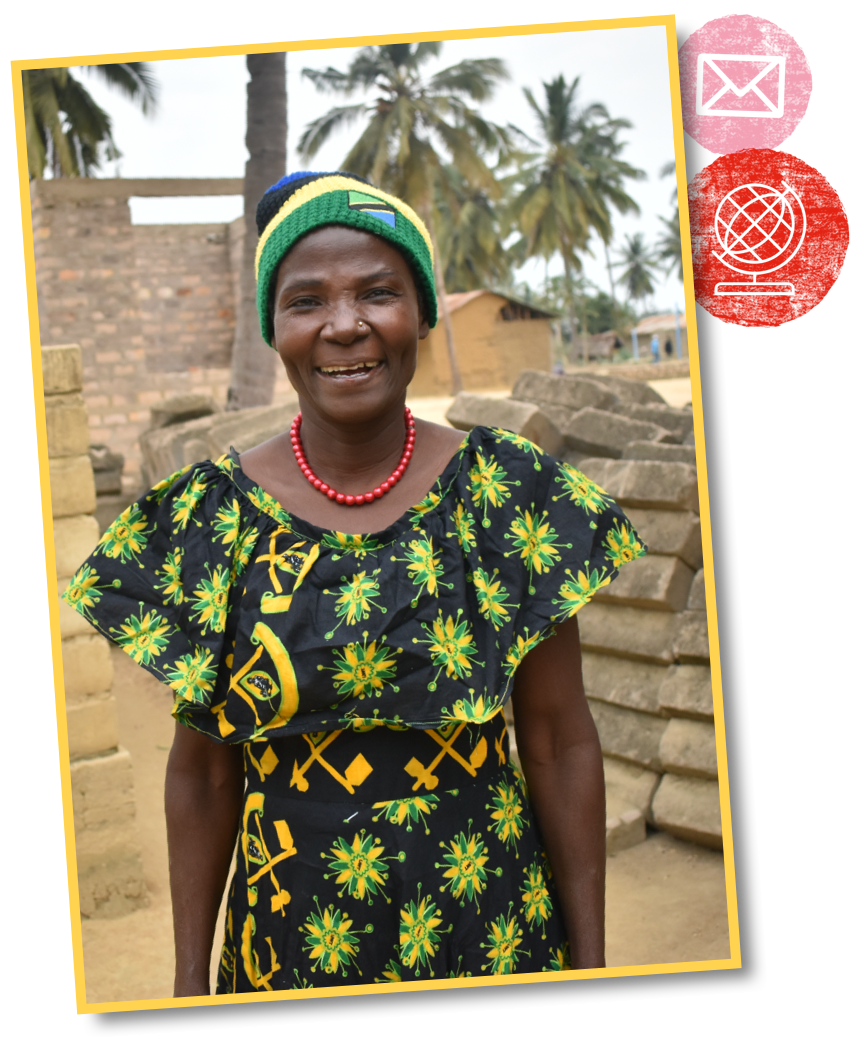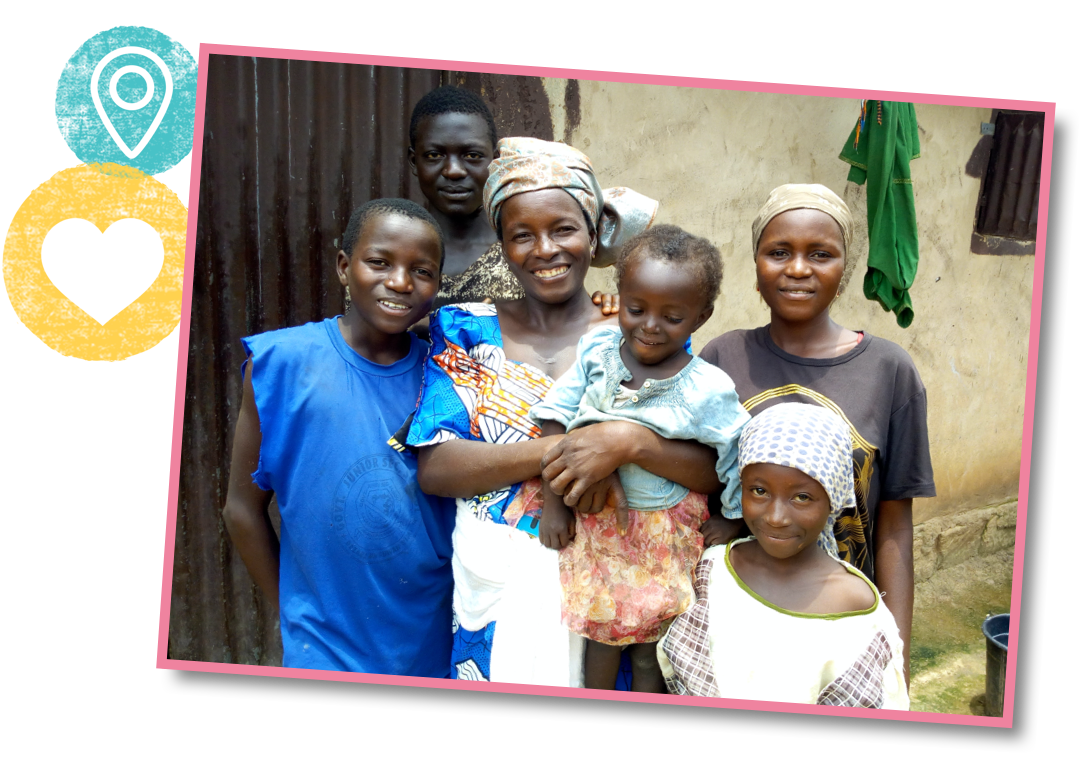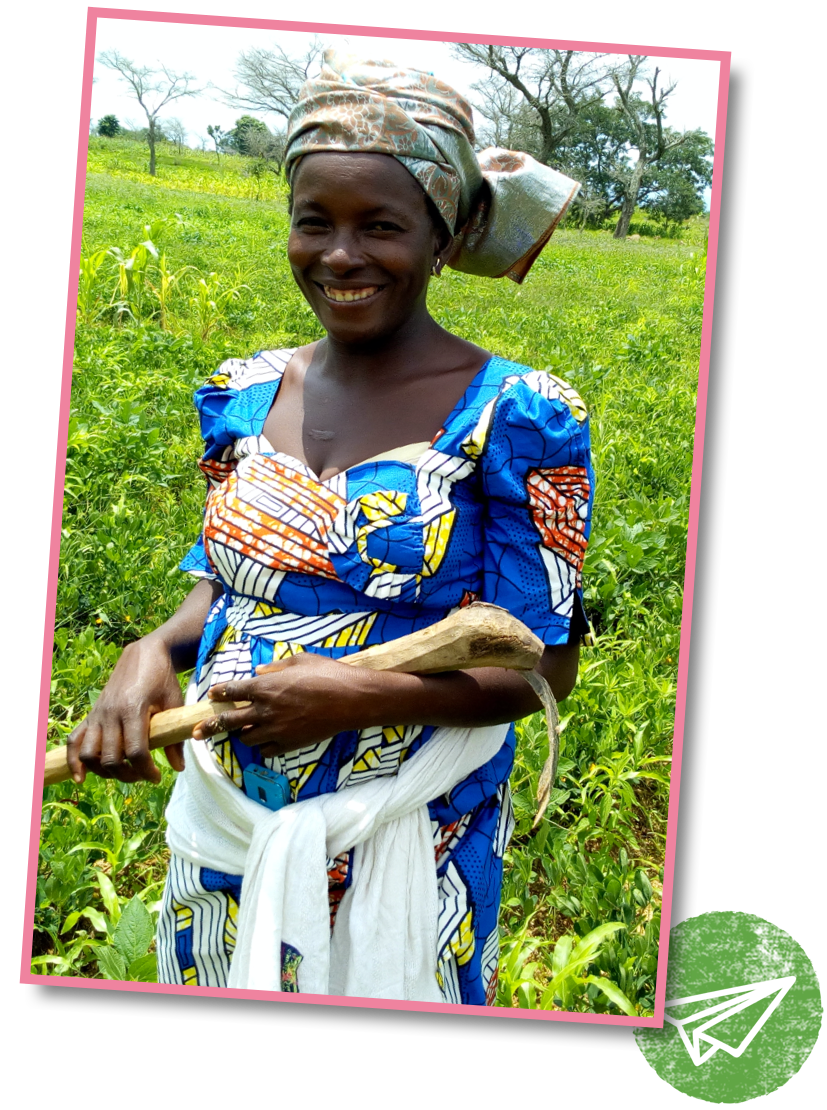 Meet Victoria, from Nigeria
"I can pay my children's school fees," Victoria says.
"From the time I married, I have been dependant on my husband. He used our budget for the things he wanted and as I didn't work, I had no say. My family lacked so many of the things we needed, and we struggled to send our children to school," Victoria, from Nigeria, tells us.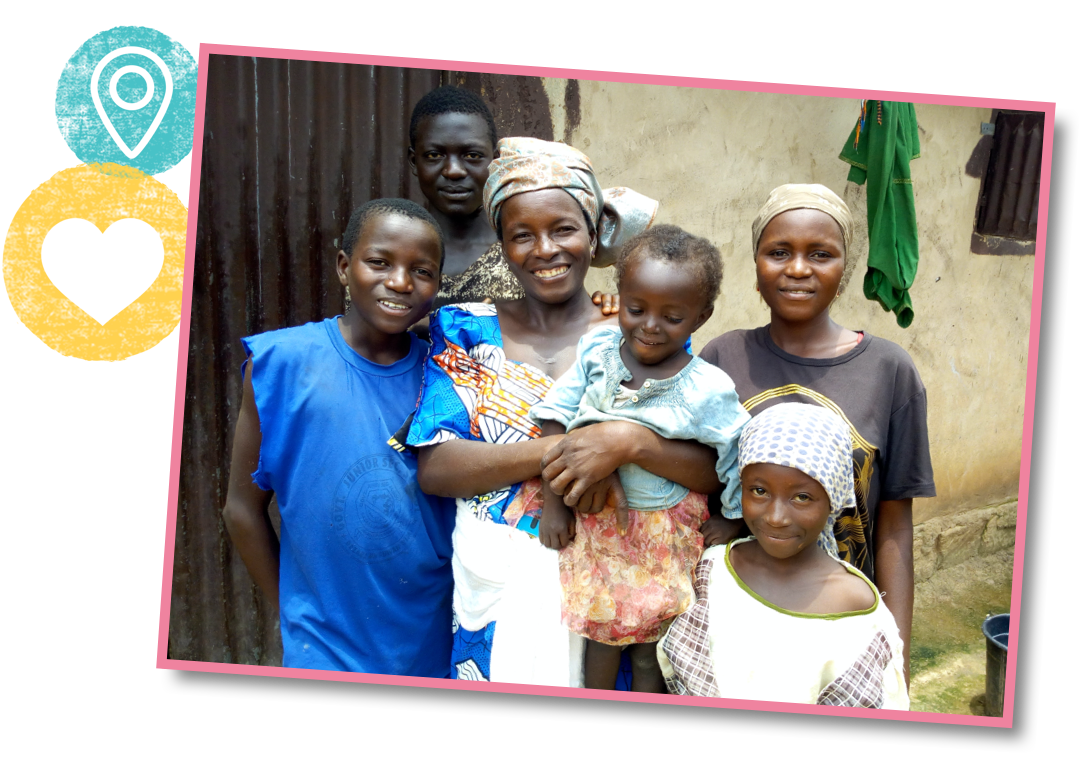 Mum and now entrepreneur, Victoria, is delighted to help her husband Joseph support their children. From left to right: Emmanuel (14), Liyatu (5), Naomi (11) and Chongda (17)
Thanks to the generosity of child sponsors like you, we are supporting Victoria, together with 249 other women in her community, to break this cycle of poverty.
One of the ways we do this is by organising business skills training and establishing savings and loan groups. These groups provide women with access to low-cost loans to help them establish their own sources of income.   
Victoria took a loan from her village savings group to set up a small market stall where she sells food grains, which she buys in bulk. She told us:
I am so proud that thanks to my new business, I can help pay the bills in the home. But what I am most proud of is I can pay my children's school fees. I have now repaid my original loan and learnt how to budget and save. I hope to soon be able to expand my business and boost my farming activities."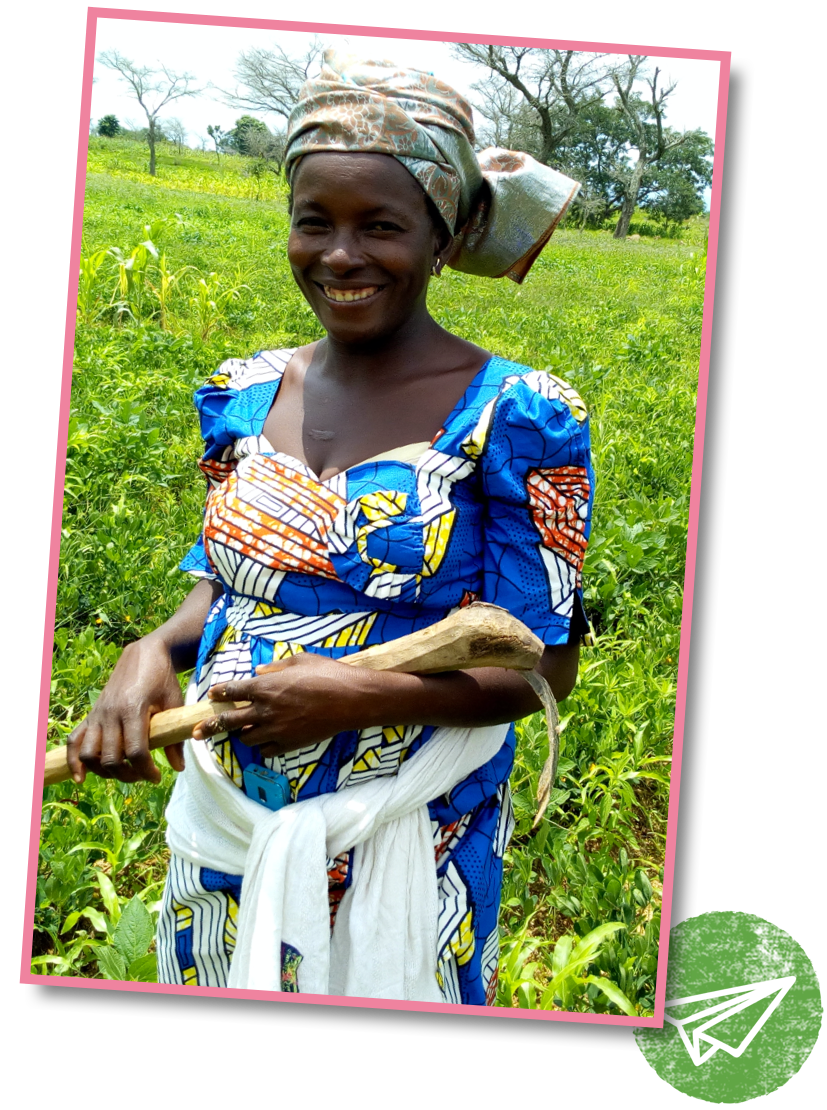 When not running her market stall, Victoria can be found helping her husband grow vegetables on the family farmland
It is inspiring to see how these changes are helping women like Victoria gain financial independence, so they can improve their lives and meet the needs of their families
---
Meet Maria from Brazil
"The corn that I planted has no poison! I am proud of that," says Maria.
Life for farming families in rural Brazil can be a daily struggle. In this semi-arid climate, the lack of rainwater affects all aspects of family life – especially the production of nutritious food.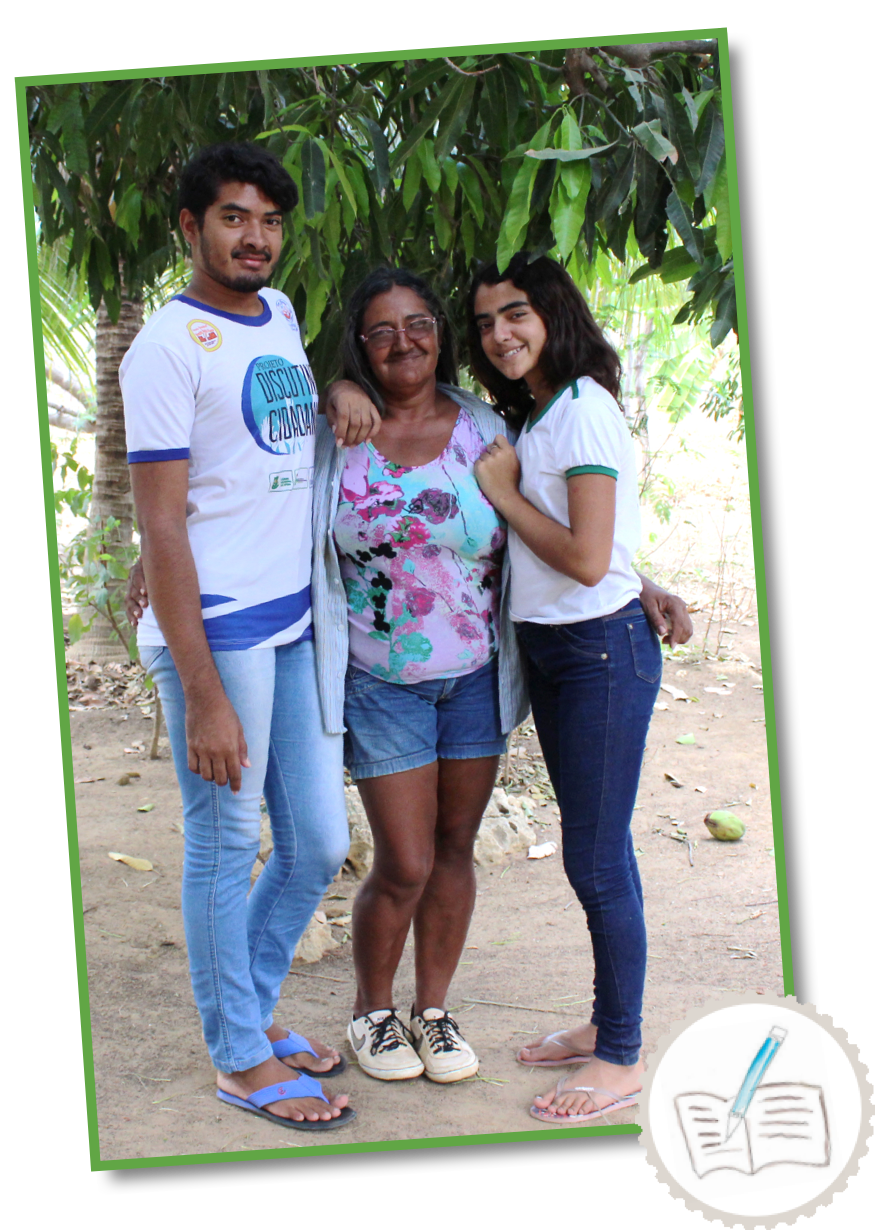 Marie, pictured here with her two eldest children Daniel (20) and Ana (13), is delighted the farming skills she learnt enabled her to grow and cook nutritious meals for her family
Since Maria, 50, was widowed, she is solely responsible for her four youngest children, but like many mothers here, she struggled to provide them with nutritious food due to the problems with growing crops.
Thanks to ActionAid's child sponsors, Maria's was among a group of families supported to improve their farms. Our support included installing rainwater collection tanks to improve irrigation, and helping families develop new farming techniques, including the use of natural fertilisers instead of chemicals.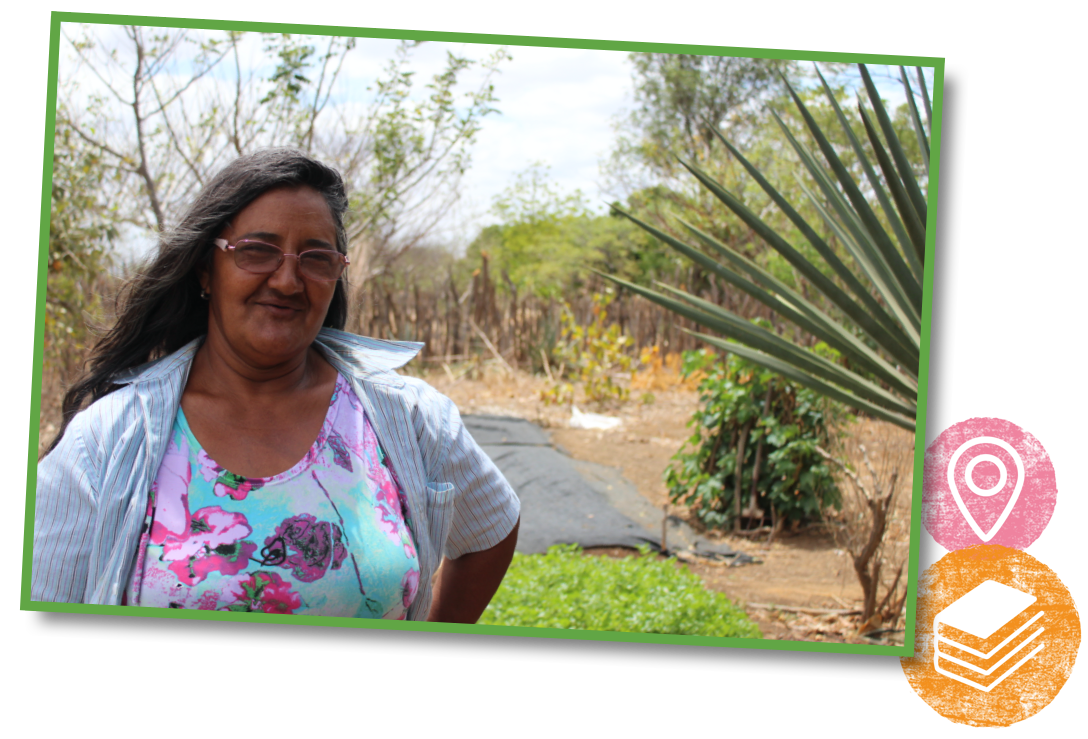 Marie's kitchen garden is thriving thanks to the rainwater collections tanks that your support enabled us to install in her village
This support has helped to transform the lives of families like Maria's, as she explains:
It was eight years ago that I heard of ActionAid. Thanks to the workshops they have organised I have completely changed my way of planting. In my garden I now grow various vegetables alongside fruits like mangos, bananas, and guavas. I also rear pigs and keep chickens. ActionAid has shown me how to do this successfully!"
Women like Maria now have the skills to ensure they can provide their families with highly nutritional food. Better food equals healthier children.
---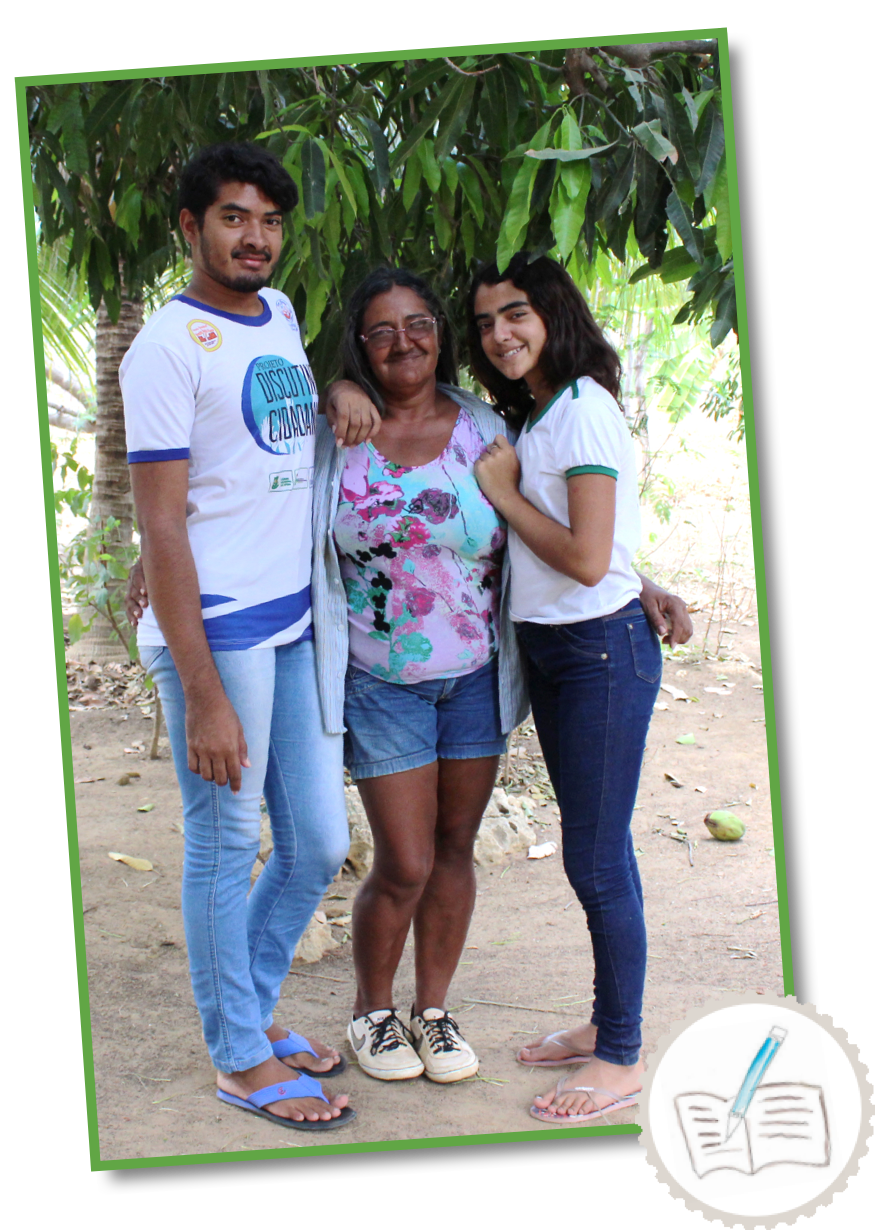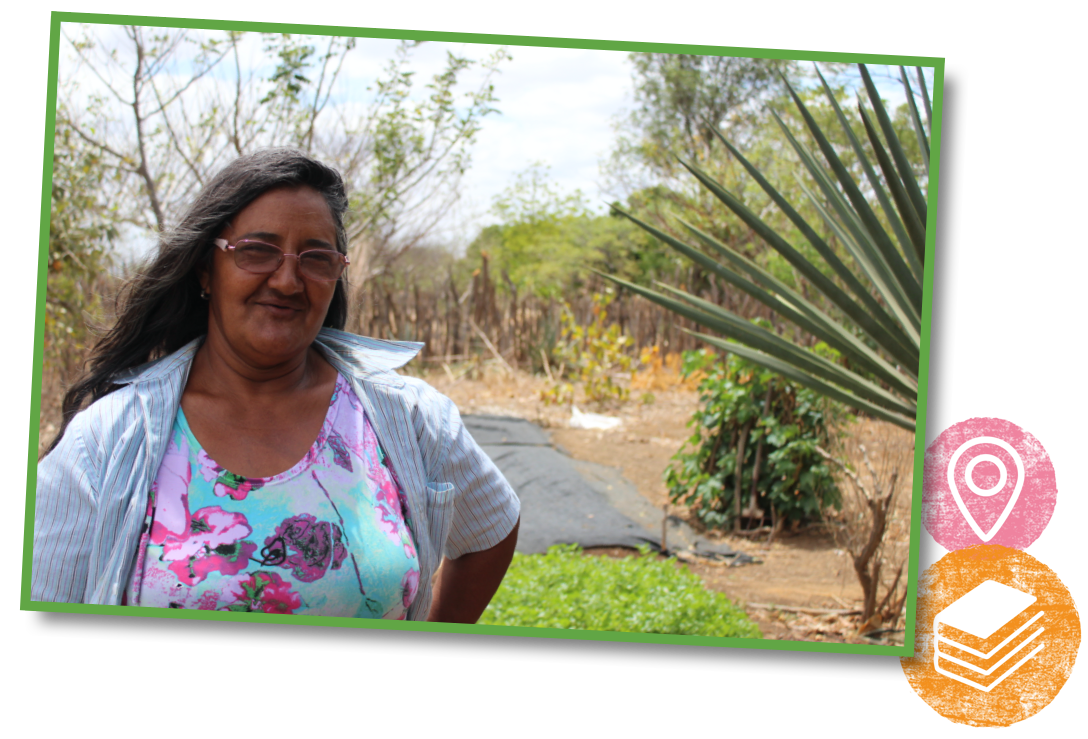 Thank you so much for making these incredible stories possible.
If you have any questions, don't hesitate to call our friendly Supporter Care team on 01460 238000, or email supportercontact@actionaid.org.